Event Information
Location
The Spencer Hotel
The Spencer Hotel
Dublin 1
Ireland
Joanne Hession, Founder of LIFT will be joining Network Dublin to give us an insight into her journey and the ambitions of LIFT
About this event
Join us as we speak with Founder of LIFT Joanne Hession where we focus on reevaluating how we view leadership.
We are delighted to be hosted by The Spencer Hotel for our evenings event.
5.30 - 6.15 Registration and Networking
6.15 - 6.40 Fireside Chat with President Vivienne Reilly and Joanne Hession
6.40 - 7.20 Facilitated break out session
Thinking of joining Network Dublin but want to have a taster event? We will take the cost of the ticket off your membership if you join up after the event!
About Joanne Hession
Joanne is a successful entrepreneur, speaker, author, trainer and coach. An expert in servant and authentic leadership, Joanne is passionate and effective in helping organisations to achieve their business ambitions by leveraging expert training and entrepreneurial attributes. Starting as an entrepreneur following a period working in the refugee camps in Rwanda after the Civil war, at the age of 27 she founded two businesses of her own The Entrepreneurs Academy and QED The Accreditation Experts. Joanne's business, The Entrepreneurs Academy has trained over 30 thousand entrepreneurs towards success over 20 years. Currently a Council member of Dublin Chamber, Joanne is a specialist in embedding training across multiple people groups (age, public & private sector, etc) through peer-to-peer groups. She is author of best-selling book "Don't Get A Job Build A Business" for entrepreneurs.
Joanne is an Executive Director of the largest entrepreneurial leadership training organisation in the world, and has recently been awarded the 2019 International Award for Equipping Others for her work in leading LIFT Ireland, an award that was presented to her in the USA in March. With interviews in Forbes and in The New York Times Joanne is Founder and CEO of LIFT Ireland, a national initiative that will raise the level of leadership across the country. Her many years of experience of working with Business Schools of top Universities in over 16 countries through her business QED The Accreditation Experts, together with her corporate and entrepreneurial experience, has given her a key insight into cultural change models, with LIFT being a key solution in this area. Joanne is also currently mentoring teams in Denmark, UK, Nigeria and Australia all wishing to adopt LIFT's model.
About LIFT
LIFT Ireland is a not-for-profit initiative aimed at increasing the level of positive leadership in Ireland. Founded in late 2017, the movement was officially launched in May 2018 at LIFT OFF, an inaugural event attended by some of Ireland's foremost leaders in business, arts, education and sport.
LIFT, which stands for 'Leading Ireland's Future Together', was built on a desire to change the country for the better by changing the way people view leadership. It aims to do this through its eight-part, group learning process. LIFT's programme is being rolled out nationwide via a volunteer facilitator network with a goal of reaching 10% of the population by 2028.
LIFT Ireland was founded by leadership expert Joanne Hession along with her brother, David Hession, and Sonya Lennon of Dress for Success Dublin. LIFT is also backed by an exemplary advisory board made up of some of Ireland's most influential community representatives and business people.
LIFT's journey towards introducing 10% of Ireland's population to its leadership value training commenced with twenty-three Founding Partners. Each of our Founding Partners made a commitment to LIFT, to participate in the learning process and to facilitate further discussion within their organisation on the value of positive leadership.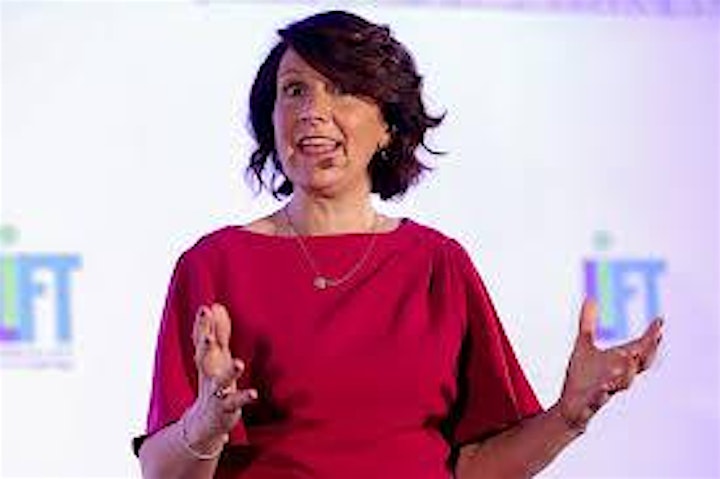 Date and time
Location
The Spencer Hotel
The Spencer Hotel
Dublin 1
Ireland