Description
Network Ireland West Cork Branch is delighted to invite you to our annual Awards Luncheon
Following a networking buffet lunch, our prestigious awards will be presented in the following categories:
Emerging New Business

Best Use of Digital
For more information on the awards and categories, please click here.
Our guest speaker will be Ms Colette Twomey, Managing Director and co-founder of Clonakilty Food Co.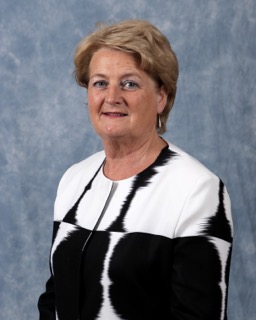 Colette Twomey is Managing Director and co-founder of what is now known as Clonakilty Food Co. The business has grown from the butcher shop in Pearse Street Clonakilty to be one of the best known food brands in Ireland today, supplying Clonakilty black and white pudding, sausages and rashers to multiples, restaurants and shops throughout Ireland.
In recent years, the company has expanded into overseas markets including UK and Australia, enabling more and more people to enjoy a taste of Ireland's favourite blackpudding.
Clonakilty Food Co has moved from it's plant in Little Island to a new manufacturing facility in Clonakilty town, with a visitors centre to open later this year. A recipient of numerous business awards, Colette is based in Clonakilty, West Cork, and remains the sole guardian of the Clonakilty Blackpudding secret recipe.
Treat the team, bring some friends & family, celebrate your award nomination or that of your colleagues! We look forward to seeing all there on the day for some great celebrations.
Not a member? We are an inclusive & friendly forum and welcome new members, click here to find out more.