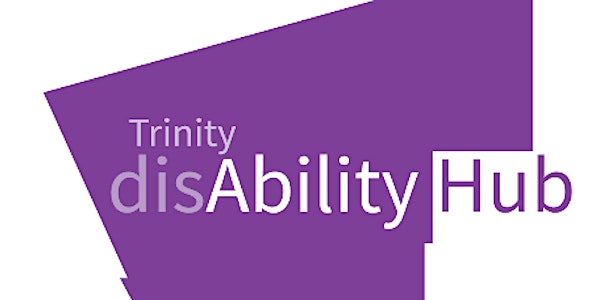 Neurodiversity+ Pre-Orientation Programme: Trinity College Dublin
This event is a two-day pre-orientation programme for students beginning a course at Trinity College Dublin in September 2022.
When and where
Location
Science Gallery, Dublin Trinity College Dublin College Green Dublin 2 Ireland
About this event
Join the team from the Trinity disAbility Hub and current students for this two-day pre-orientation programme, which will assist with preparing to start your university journey. Attendees will receive an introduction to student life, information about supports and sample experiences of everyday activities for university students.
If you are a neurodivergent student (Autism, ADHD, Dyspraxia, Dyslexia) starting college, or if you think some extra support with the transition would be helpful, this event is for you!
When does the programme take place? Wednesday 14th and Thursday 15th September from 10am - 4pm.
Where does the programme take place? The Science Gallery, Trinity College Dublin campus. Please click here for a map of the venue.
Who is running the programme? The programme is hosted by the disAbility Hub team at Trinity College Dublin and will include guest talks from current Trinity students, lecturers, tutors, and student support services.
What does the programme involve?
Sensory map tours of the Trinity campus and facilities
Sample lectures
Information about student support services
An opportunity to meet current Trinity students and ask about their college experiences
Student skills workshops
Student clubs and societies activities
Do I need to bring anything with me? Please ensure that you can show your Eventbrite booking confirmation when you arrive at the venue. You can print a paper copy or show the email confirmation on your phone or device.
The programme will not include lunch or refreshments. We suggest bringing a packed lunch or money to buy lunch in the campus cafes or restaurants.
Are parents and/or guardians welcome to attend the programme? This programme is for students only. The disAbility Hub hosts an annual online parent information session that students who have received a course offer at Trinity will receive information about by email.
Who can I contact if I have any questions about the programme? Please contact the disAbility Hub by email at askds@tcd.ie.
Please note that the programme is available to a limited number of attendees. If you are unable to book the event please contact askds@tcd.ie to be placed on a cancellation list.