Neuroscience for Leaders and Managers

Wednesday, 30 November 2016 from 08:45 to 17:30 (GMT)
Ticket Information
This event is invite-only
You need an invitation to register for this event. Contact the
host
to find out more.
Event Details
The neuroscience of leadership is rapidly breaking new ground in leadership training, deepening our understanding of how the brain works and how to maximise our potential to improve effectiveness at work and build better relationships. Ultimately, better knowledge about our own and others' brains helps to inform a wide range of interpersonal skills, as well as project planning and management practices, that have a positive impact on organisational performance and aid the creation of an agile learning organisation.
Neuroscience for Leaders and Managers provides an introduction to the world of neuroscience. Through facilitated discussion, you'll explore the impact of research in relation to key areas relating to organisational success and be exposed to a whole new approach to thinking and behaving in the workplace.

We will apply models based on cutting edge research in practical ways to help uncover personal insights that you will be able to practice and apply outside the session. Throughout the interactive session there is a focus on turning the research into personal understanding and applying it to real life projects and contexts to improve organisational success.
By the end of the course, you will:
be aware of fundamental brain structures and their functions to provide yourself and others with improved mental models to deal with change, pressure, prioritising, innovation and emotions


have an increased awareness of your own and others brains alongside how you can enhance the brain's strengths and manage its limitations


be able to use your mental resources more effectively and efficiently to increase speed and accuracy at work


have developed greater mental flexibility through knowledge of how the brain can adapt


be able to help others understand how habits form and change alongside techniques to support this



understand how to apply a range of perceptual, cognitive and behavioural styles in different settings to improve individual, group and organisational performance
Speaker Bio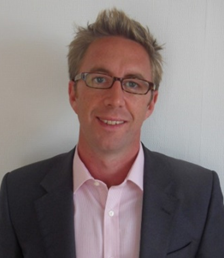 Gary Luffman
Gary is an Occupational Psychologist and co-owner of think. change. consulting, a firm specialising in the translation of neuroscience and psychology into practical tools and techniques in the workplace.
Gary's focus is on helping organisations to navigate change successfully and develop their workforce to meet customer and operating needs.  This is achieved by bringing together neuroscience and psychology to develop tailored solutions and tools from this strong evidence base. 
Gary has a background in developing talent management and training solutions to support organisations strategies and goals.  He is an experienced consultant, facilitator, assessor and coach who has designed and delivered courses for a wide variety of international audiences and clients.  He is also a regular conference and corporate events speaker to large audiences. 
Before setting up think change consulting, Gary was director of a psychology based business consultancy, helping to develop and apply scientifically robust methodologies to recruitment, development and succession planning projects.


Since 2008 Gary is also an international design and delivery partner for the Chartered Institute of Personnel and Development and a member of their learning and development advisory board.  
He has undertaken a wide range of assignments with clients such as Aston Business School, BAE Systems, Capital One, Legal and General, London Business School, London School of Economics, Orange, Santander, Southern Water, Royal Navy, Panasonic, Tesco, Toyota, and a range of UK Councils. 
Please Note:
Cancellations MUST be notified in writing.
A cancellation fee of 25% of the full fee will apply to cancellations received up to 18th November 2016. No refund can be made for cancellations received after 18th November. A substitution may be made at any time.
CIPD reserves the right to cancel or reschedule the event or change its associated programme or substitute a speaker. In the event of cancellation, liability is limited to the amount of registration only.


Professional photography and video production may be taking place at the event and these images may be used on future promotional materials for CIPD. Please note that by attending the event, you are giving your consent for your image to be used on any CIPD promotional materials.
Save This Event
Neuroscience for Leaders and Managers