Multiple Dates
New 2017 - Richard III Discovered exhibition
Description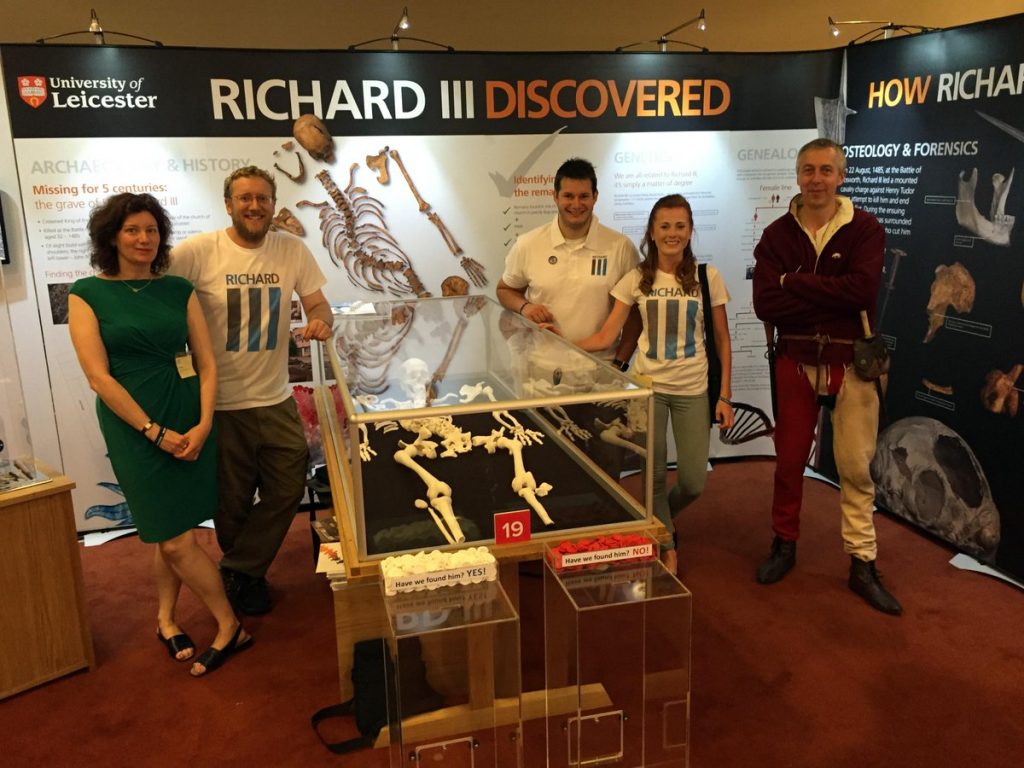 Richard III Discovered in partnership with the British Council

The exhibit led by Dr. Turi King shows how science and technology was used to discover a body that had been lost for 500 years during an archaeological dig under a council car park in Leicester which led to the identification through DNA of King Richard III's skeleton. This event presents a fantastic opportunity to learn how the combination of genetics, genealogy, archaeology, history, forensics and some real-life CSI (crime scene investigation) was used in solving an historical detective story of a missing body.
The team of scientists from University of Leicester including Dr. Turi King, genetic analyst and Mathew Morris, MA ACIfA

Project Officer, University of Leicester Archaeological Services, will talk through their work to find and identify the king who had been lost for 500 years. The exhibition consists of a display panel, a 3 D replica of the skeleton of Richard III and a full suite of medieval armour.
Not only will members of the public have the opportunity to meet the Richard III team and find out first-hand about the momentous discovery from start to finish, there will be an array of other exhibits exploring everything from cancer cells to plasma rockets.
Children and adults alike can also take part in other interactive elements of the stand, which include:
Learn about the inheritance of segments of our own DNA

A dice game to show the probability of the skeleton found being King Richard III
A full suit of armour and medieval weaponry
Children's fun activity sheets
Free wristbands to take away