The Better Life Project Online Confidence Coaching Course provides practical advice and techniques to help you gain long-lasting confidence.
About this event
Your road to improved self confidence starts here.
A FOUR WEEK ONLINE PROGRAMME TO HELP YOU GAIN LONG-LASTING CONFIDENCE AND OVERCOME YOUR FEARS ALL FROM THE COMFORT OF YOUR OWN HOME.
The Better Life Project Online Confidence Coaching Course is a 4-week online group coaching programme created to help women gain long-lasting confidence. Whether you want to take the next step in your career, put yourself forward for a promotion at work, set up your own dream business or go on a date with someone you really like this course is for you!
Become More Confident, Live Better
When you learn to live more confidently and with more self-compassion, you can finally bridge the gap between who you are and who you want to be. This programme is my most practical and educational programme to date and is the perfect fit for you if;
IMPOSTER SYNDROME AND LACK OF SELF-BELIEF CREEPS INTO YOUR LIFE DAILY
YOUR LACK OF CONFIDENCE STOPS YOU TRYING NEW THINGS AND YOUR INNER CRITIC RUNS THE SHOW
YOU LIVE MORE IN YOUR HEAD AND ANXIETY, STRESS AND OVERWHELM RULES YOUR LIFE
Are you ready to learn powerful tools to help you say goodbye to low confidence, insecurity and your inner critic for good?
This, my most educational and practical confidence training course to date, will show you the exact steps you need to take to improve your self - confidence and self-compassion. Using research-backed strategies including techniques from ACT, CBT, positive psychology and best life coaching practices this course will help you gain long-lasting confidence and overcome your fears all from the comfort of your own home.
WEEK 1: THE SCIENCE BEHIND CONFIDENCE AND HOW YOU CAN IMPROVE IT.
Discover the "Confidence Family' and learn about the neuroscience behind self-confidence and how you can build the habit of confidence. This class promises to empower as much as it will educate.
WEEK 1: THE DANGERS AND PITFALLS OF SELF-ESTEEM
Self-esteem is a "hot" topic but during this weeks class, you will learn why focusing on self-esteem won't help you and about the benefits of embracing self-compassion instead. This is an eye-opening and moving session for all.
WEEK 3: UNDERSTANDING FEAR AND ITS IMPACT ON OUR SELF-CONFIDENCE.
We all experience fear (fear of judgement, rejection, Imposter Syndrome) but when we can understand the physiological and psychological factors at play we can begin to take gentle steps towards overcoming your fears.
WEEK 4: SHORT AND LONG TERM CONFIDENCE BUILDING STRATEGIES
Learn short- and long-term strategies to help gain long-lasting confidence. This session is practical and actionable and always a favourite among attendees.
WHAT YOU RECEIVE DURING THIS 4 WEEK PROGRAMME
This online programme goes beyond one dimensional, pre-recorded professional training programmes. This is personal and empowering coaching for the modern woman. My vision is to empower all women with the knowledge and tools they need to live their most confident life. This is best achieved when we feel connected to other women in our experience of life.
COACHING
Weekly coaching with me. Each class takes place over 2 hours, 4 times a month.
MEMBERSHIP AREA
Access to an exclusive members-only area where class recordings and recourses will be stored.
SUPPORT
Support and encouragement from like-minded women and email access to me outside of class.
COMMUNITY
A network of ambitious, thoughtful and caring women on the same journey as you are.
Technical Requirements to Participate in Online
To participate, all attendees will be required to have their videos and audio switched on to participate. The minimum speed required is 1MBS for this video call. All sessions will take place over Zoom.
What Others Are Saying
"I'm a skeptic, and a cynic. Not into "woo-woo" and the stereotypes that go with it....but Sarah and The BLP are the only movements I've paid attention to and related to so deeply. It's practical, sure. There are immediate steps and habits you can take and build upon after leaving the event. But more than that... it shifts your perspective."
"This course has reframed that way I view my personal growth and has completely improved my self confidence. Thank you Sarah!"
"This was a thought provoking course which, despite being challenging was most enjoyable. I learnt about myself and what is important to me. I am already seeing the benefits in my day to day life."
"Sarah is a truly skilled and empathetic coach who provides tangible strategies for navigating the muddy waters of self esteem, confidence and all the other complex emotions we face in our personal and professional life. The toolkit provided is something that I know I can rely on, touch upon and refine throughout my life which is an invaluable service. Thank you Sarah!"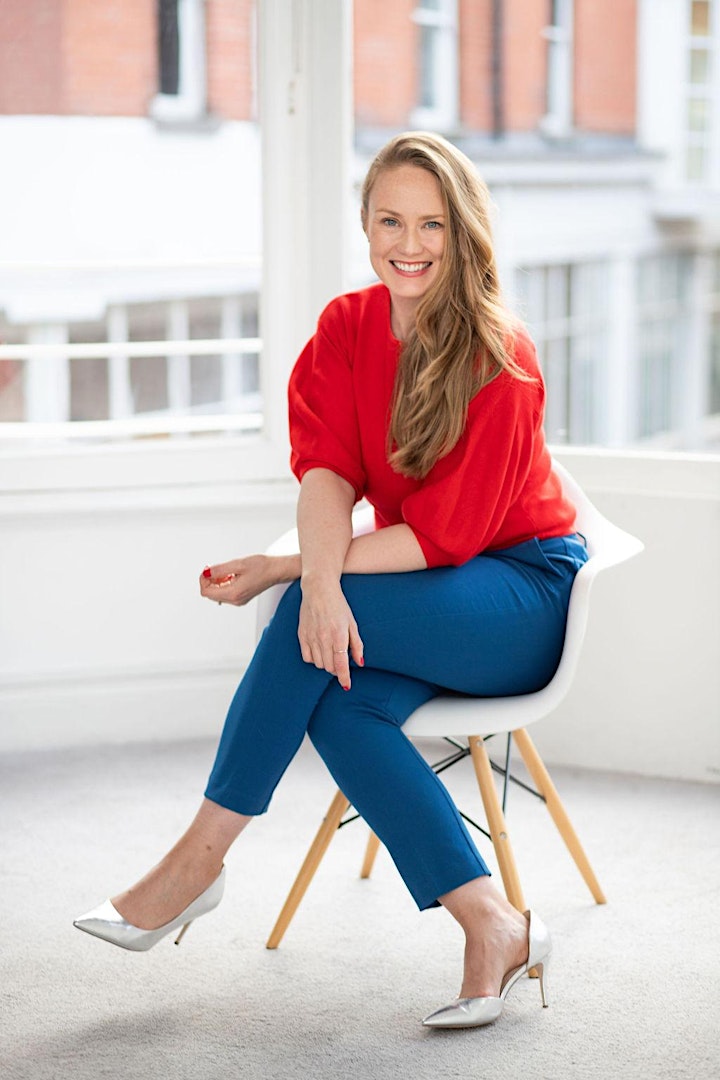 About Sarah, your host
I have spent the past decade coaching, teaching, and motivating 1000's of people to live their most self-confident and self-compassionate life. My practical, unique and humorous advice and coaching strategies provide real results and skills that help people push through the everyday challenges we all face in life and work.