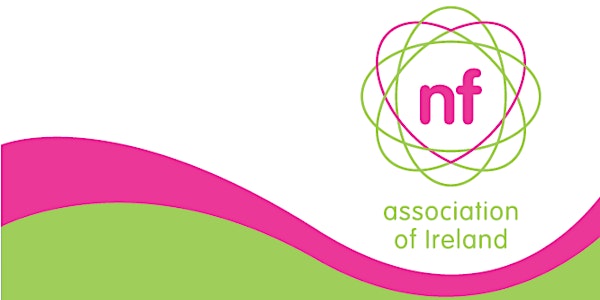 NF Ireland AGM & Family Open Day
Leading NF doctors in Ireland will be available on the day, providing presentations and answering your questions.
When and where
Location
4 Brunswick St N 4 Brunswick Street North D07 RHA8 Dublin 7 Ireland
About this event
10:30am – 11:00am NF Ireland AGM
11:00 – 11:45 Professor David Coghlan - Consultant Pediatrician
• Will discuss plans for NF1 Patient Registries
11:45 – 12:30 Doctor Cathal O'Connor - Paediatric Dermatologist
• Dermatological signs of NF1
• The importance of clinical diagnosis
• Monitoring requirements
• Plexiform Neurofibromas pathology and treatment options
• Cutaneous Neurofibromas clinical implications and treatment options
12:45 – 13.30 Light Lunch
13.30 – 14.15 Dr Karl Kavanagh - Specialist Registrar in Genetics
• Introduction on the genetic basis of NF
• Importance of genetic diagnosis
• Genotype - Phenotype correlation
• Family planning: Preimplantation screening
• Gene therapy
• Genetic and genomics plan for Ireland
14.15 – 15.00 Luigi Barlassina - NF Ireland Healthcare Advisor
• NF Monitoring requirements for Children and Adults
15.00 – 16.00 Officers & Committee - NF Ireland Patient Advocates
• The future of NF Ireland & Open Discussion
Tea & coffee will be available on arrival @ 10am.
Free blood pressure testing will be available throughout the day by Liam Fox.
Carmichael Centre is near Huston Station & the Luas "Four Courts stop", 8-minute walk.
Free parking will be available at St Paul's primary school, directly across from the Carmichael Centre.
Anyone can attend. Please register if you are interested in coming.