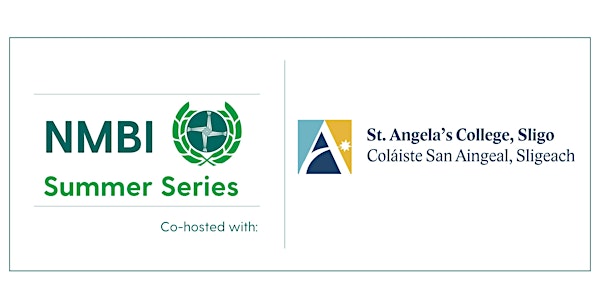 NMBI Summer Series, Intellectual Disability Nursing, St Angela's College
Location
St Angela's College
Lough Gill
Clogherevagh
Co Sligo
Ireland
The RNID – An Evolving Profession
About this event
The Nursing and Midwifery Board of Ireland (NMBI) will be co-hosting a Summer Series event with St Angela's College, Sligo on Wednesday, 15 June 2022.
The panel event will focus on Intellectual Disability Nursing, the work of ID nurses in the community, and the future of assisted decision-making and the rights of the individual. We will hear from service-users and self-advocates about their experiences and from students on their learning journey so far. The evening is an opportunity to hear from leading clinical and academic experts in the field of intellectual disability nursing and from NMBI representatives on future plans for education in nursing.
Live streaming will begin at 17:30
About the Summer Series
The NMBI Summer Series is an opportunity for professionals in both academic and clinical fields of expertise to come together to discuss the future for nursing and midwifery, to probe innovations in practice and to examine new ideas.