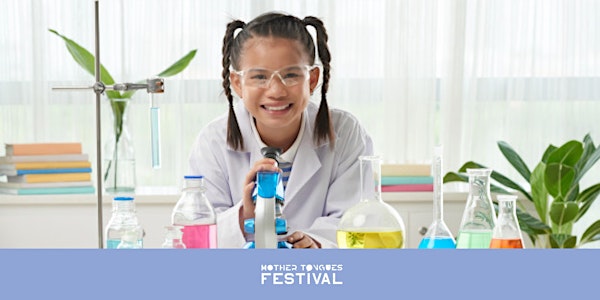 No es magia, es ciencia!
Creative workshop in Spanish for children aged 6 to 10
Refund Policy
Contact the organiser to request a refund.
About this event
En este taller los niños y niñas se pondrán en el rol de científicos para disfrutar de la realización de experimentos utilizando el idioma español. Seleccionarán y manipularán diversos materiales para crear mezclas y combinaciones, que desencadenarán en resultados asombrosos. Por medio de la escucha atenta y la participación activa, los niños y niñas podrán expresar y compartir sus conocimientos previos, hipótesis y conclusiones con otros niños hispanohablantes. Siguiendo la premisa "Dime y lo olvido, enséñame y lo recuerdo, involúcrame y lo aprendo", en este taller despertaremos en los niños la curiosidad y el entusiasmo por descubrir cambios y transformaciones de los fenómenos de la naturaleza mientras hablamos en español.
Lista de materiales: download it here
About the facilitator
Maia is from Argentina and a Kindergarten teacher, a profession that has been filling her heart for more than 10 years. Maia has a degree in Psychopedagogy from UCA University and focused her work on children with learning difficulties. Ever since she moved to Ireland, Maia has been working as a teacher in crèches, finding it really interesting to discover different cultures.
This event is part of the Mother Tongues Festival. Check out our rich programme of events: www.mothertonguesfestival.com
With the Festival Pack you will get a ticket for your event and a copy of Language Explorers, the activity book produced by Mother Tongues! The book is the perfect companion to your festival adventures!