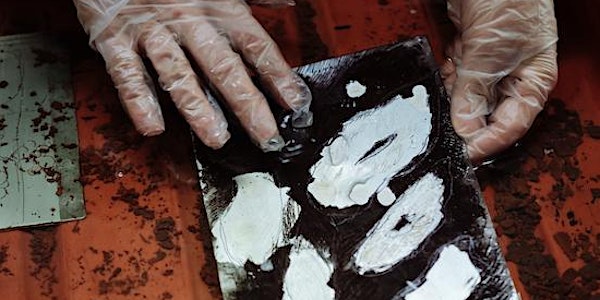 Non Toxic Etching Weekend Course
This course explores the principles of electro and saline sulphate etching
Refund Policy
Contact the organiser to request a refund.
About this event
Non Toxic Etching Weekend Course
Tutor: Don Braisby
Electro Etching: This recently rediscovered process for making both intaglio and relief printing plates is said to be the least hazardous of all the etching techniques available. Its ability to make painterly and calligraphic marks make it a great alternative to other etching methods.
Saline Sulphate Etching: This courses explores an experimental etching process, which uses saline sulphate mordant. Saline sulphate mordant has been introduced into print studios in recent years as a safe alternative to the traditional nitric acid etching.
The course introduces the equipment needed for electro-etching and plating and saline sulphate etching and how to set it up and use the techniques safely. Participants learn how to set up their work space, use tools and techniques for creative plate making, prepare materials and ink, and print multiple prints. Participants also gain a working knowledge of electro-etching using electrolysis. Participants finish the course having created a series of prints.