Location
Boyle Craft Shop
Military Road
Boyle
Roscommon
Ireland
LITERATURE,ELECTRONIC SOUNDSCAPES, STREET POETRY, MELLOW TUNES AND HAUNTING VOCALS, ALL IN THE INTIMATE SURROUNDINGS OF BOYLE CRAFT SHOP
About this event
This event is funded by Roscommon County Council and the Department of Tourism Culture Arts Gaeltacht Sports and Media under the Local Live Performance Programming Scheme.
All tickets for this event are €12 plus an additional booking and admin fee .
There are no further tickets available on Eventbrite. Please call us on 071 966 3033 or call to the Shop before 7.45pm.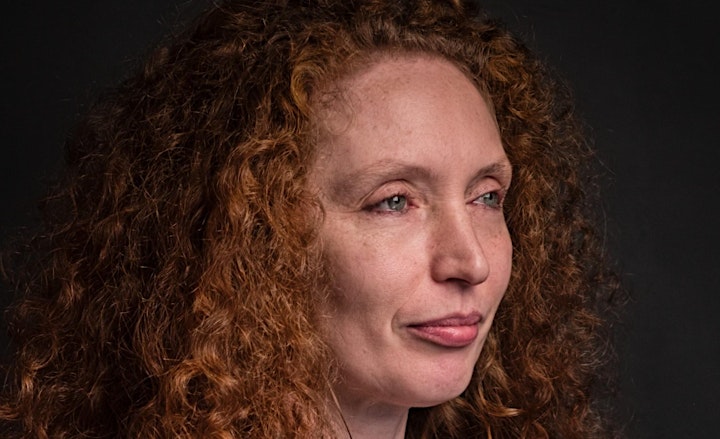 Jessamine O'Connor blew in to this area from Dublin in 1999. Her writing has won awards including the Dermot Healy Writing Award 2021, the Poetry Ireland Butlers Café competition 2017, and the iYeats and the Francis Ledwidge poetry prizes in 2011. She graduated last year from IT Sligo's Writing & Literature programme, and holds workshops and classes whenever she can. Her poetry collection 'Silver Spoon' was published by Salmon Poetry in December 2020. She is on the editorial panel of The Poet's Republic, and Scrimshaw. She is the Ireland editor for Drunk Muse Press, and is bringing out a collection of songs and poems by Boyle native Helen B Grehan in May.
www.jessamineoconnor.com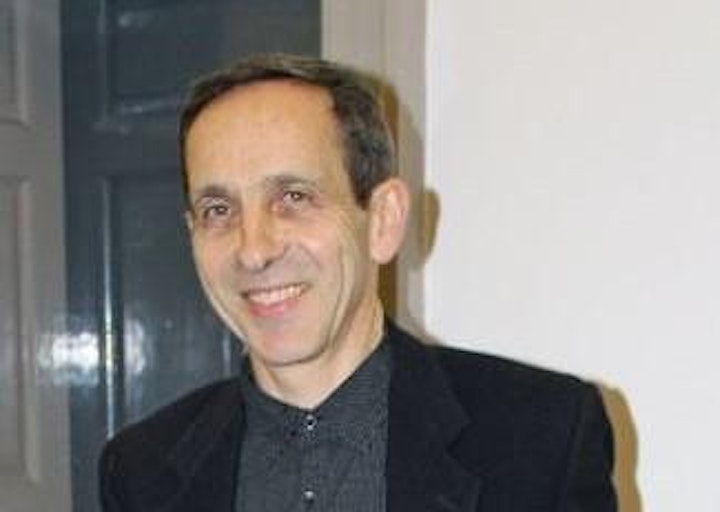 Gerry Boland is a Dublin-born author and poet. He writes for adults and for children and has published nine books to date, his latest being The Far Side of Happiness, a collection of short stories from Arlen House in 2018. His poetry books are Watching Clouds (Doghouse, 2011) and In the Space Between (Arlen House, 2016). He was Writer-in-Residence for Roscommon County Council in 2013 and 2014 and he continues to work in an advisory capacity on the county's annual Literary Development Programmes. He runs regular creative writing workshops, both in-person and online. He lives in rural north Roscommon.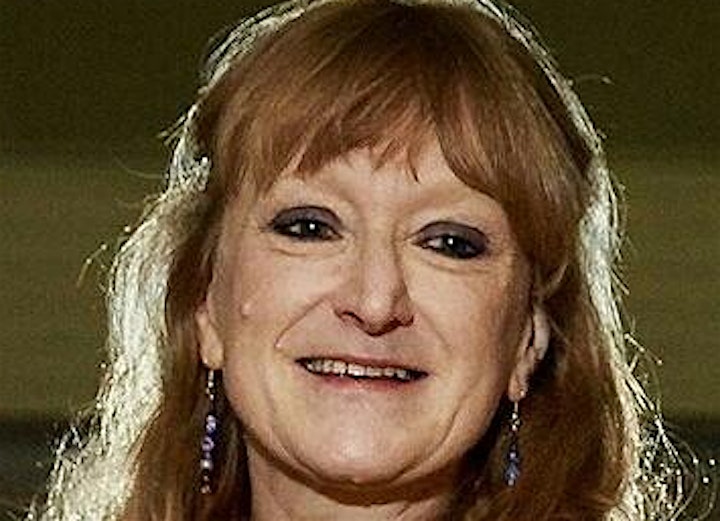 Louise G. Cole writes poetry and short fiction and is a 2018 Hennessy Literary Award winner who (temporarily!) had a Dublin pub re-named in her honour. Louise's poetry pamphlet 'Soft Touch' was chosen by Carol Ann Duffy for her final UK Laureate's Choice series in 2019. Another poetry pamphlet, 'Under the Influence', was commended in Munster Literature Centre's 2020 Fool for Poetry Competition, and was published in February 2022. Her first poetry collection 'Beyond the Green Bridge' was launched by poet Jane Clarke at Boyle Arts Festival in 2018. Louise won the New Roscommon Writing Prize in 2019, the Strokestown Poetry Festival Roscommon Poets' Prize in 2020, and in 2021 was awarded a Literature Bursary by the Arts Council of Ireland. She insists on the 'G' in her name to avoid unnecessary confusion with an underwear model.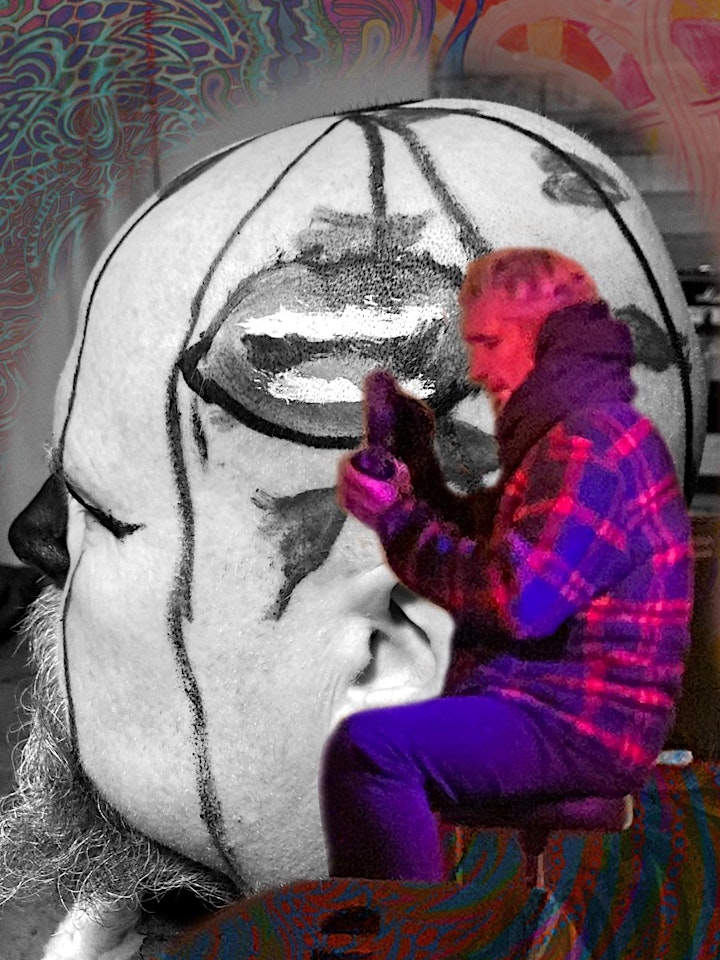 Duo "10 Pah and Paddy Shine" will perform within a spectrum of electric sound. This is a performance not to be missed.
"Lightly"
In the morning I will praise you and see
In the morning appraise you in passing
Might light
Light might
Might…
"Lightly" is a contemplation of place. The physical place, a place in time, and within a moment. The duality of how it feels and appears, how commonly experienced this is, and how extraordinary.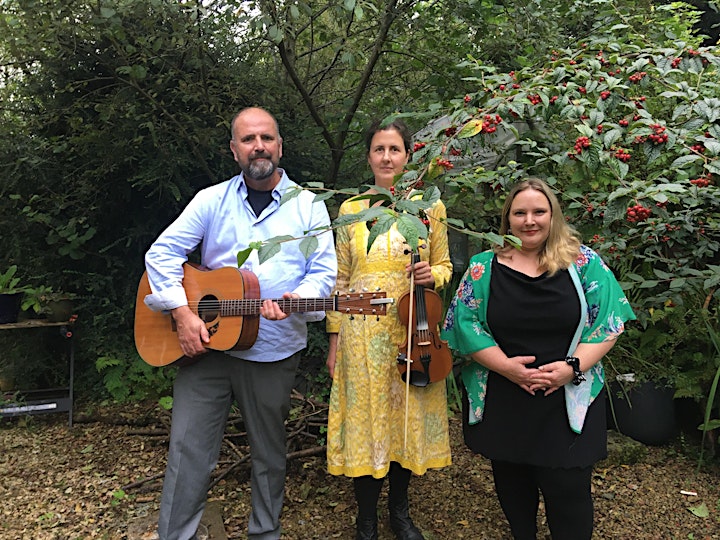 GreenBird is an alt folk band of Cliodhna Quinlan, Mark Murphy and Mandi Frankham. They perform tuneful original folk music and songs with a hint of strangeness, that fit around many genres including Traditional, Old-Time and Americana.
Cliodhna an accomplished fiddler, has worked and toured with many well known artists such as songwriter and percussionist Ronan O'Snodaigh, theatre director Mike Scott and singer Hazel O'Connor. Mark, a piano player, multi-instrumentalist and music teacher is the pianist with jazz group The Kobe Trio. Their recent debut album was declared "One of the finds of 2020" on BBC radio Ulster. The newest member of the group is singer songwriter Mandi Frankham who has been gigging since the age of 16. Mandi has enjoyed performing and recording many genres including folk, rock, blues & bluegrass. Her most recent work is the digitally released album 'Free to Love' by 'Frankham & Love'. GreenBird is a collaborative alt folk group that is a result of these and many other influences.
Facebook.com/GreenBirdFlying