Improve your consecutive interpreting skills, boost your memory and reduce stress with these effective note-taking techniques
About this event
/NB: see the on-demand online course option here/
When working as a consecutive interpreter one often has to memorise and recall long passages of speech, sometimes up to five minutes in duration. Experienced interpreters can deal with speeches that last up to ten minutes! How do they do this?
The most obvious answer is 'lucky them, they have great memory". However, good memory is not always the answer. Even people with "ordinary" memory (that is, the majority of us) can achieve the same results by using GOOD NOTE-TAKING TECHNIQUES.
Note-taking techniques help interpreters use symbols, words and patterns to trigger memory and recall information effectively and comprehensively.
There is a lot of skill involved in making sure that your note-taking during a consecutive assignment is, indeed, helpful. When misused, note-taking can become a hindrance, and pile up additional pressure on the interpreter.
To help you use note-taking in the most beneficial way, we will cover the following topics during this online workshop:
when to use note-taking and when not
the main principles of note-taking
how to structure your notes
note-taking for ideas and logic of the narrative
rules for creating and using abbreviations
using standard symbols and creating your own
how to read your notes
This event will be a hands-on interactive workshop, during which you will have a chance to try out and practice various note-taking techniques.
How will you benefit from this Webinar:
you will improve your interpreting skills
you will find interpreting more fluent and enjoyable
you will learn new memory triggers
you will practice efficient note-taking
you will have a chance to assess, review and perfect your current approach to note-taking
This online workshop is designed for consecutive interpreters with the beginner and intermediate levels of experience.
Please subscribe, and you will receive the link to the webinar before the event.
Thank you!
Please send any questions about the workshop to talent@translit.ie .
Testimonials
"I would like to thank Svetlana for a useful and well-presented webinar" - Romana Sovickova
"Very useful and well presented introduction to note taking for interpreters" - Webinar attendee
"The webinar was useful, engaging and very interactive. I am looking forward to attdending another event" - Ala Matasaru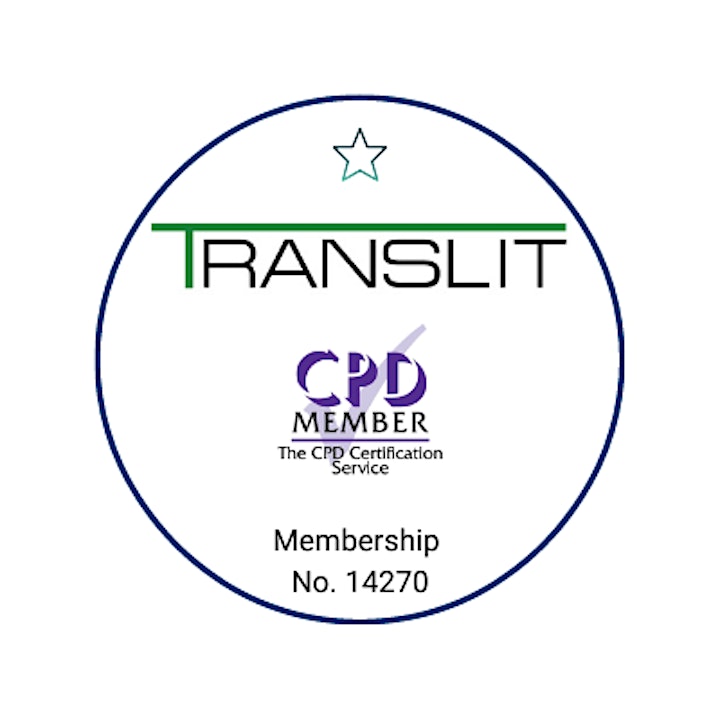 Organiser of Note-Taking Techniques for Interpreters - Online Workshop
TRANSLIT Pro is a training branch of TRANSLIT - language service provider based in Ireland. TRANSLIT Pro provides support to freelance interpreters by offering them a range of training webinars, courses and programmes. TRANSLIT is also the creator of translit.com - a centralised interpreting platform where interpreters and clients can meet and conduct business, and of TRANSLIT RSI application for the language industry.