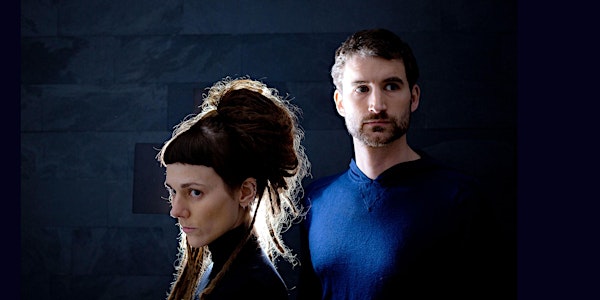 Obradovic-Tixier Duo / Jazz sounds transformed into gold (France)
A striking performance with stylish sound, blending acoustic and electronic instruments in sophisticated harmonies
When and where
Location
Prulček - live music venue 2 Prijateljeva ulica 1000 Ljubljana Slovenia
About this event
Don't be surprised to see a few cables lying around on stage. Piano and drums, of course, but also Rhodes, synths, loops, some effects, a glockenspiel and a kalimba. All this with two thirty-something musicians, well anchored in their time.
Obradovic's strike force is a delight. It is incisive, precise, sharp, groovy. It contrasts magnificantly with the rounded touch of David Tixier, whose scrolling harmonies outline the space. Here and there, at the turn of an improvisation marked by a hypnotic motif of a well-looped bass synth, we will hear Bach's ghost, the time of a fugue.
David Tixier - piano, keyboards, DSP, compositions
Lada Obradovic - drums, voice, toys, glockenspiel, compositions
"An unusual and innovating music, elegant and sensitive, elaborated and interactive. Between light touch and strength, it fascinates and surprises as much as it stimulates." - Nicole Videmann, Latin de Jazz & Cie for Jazz A Vienne
"Obradovic-Tixier Duo uses sounds to transform them into gold" - Jean-Michel Proust, artistic director of Jazz Au Phare
More of Lada's work can be senn in NETFLIX series "The Eddy" where she was called to collaborate with Damien Chazelle and Glen Ballard.