Ar Scáth a Chéile le Declan Kiberd agus Irene Duffy Lynch
About this event
An tIdirghníomhú idir teanga agus cultúr, agus ealaín an aistriúcháin.
Is beag duine go raibh an oiread de thionchar aige ar Léann na Gaeilge is a bhí ag an Ollamh Declan Kiberd, scoláire acadúil agus scríbhneoir sárbhisiúil. Labharfaidh sé ar a mhórshaothar, Idir Dhá Chultúr, sraith aistí ina scrúdaítear an tidirghníomhú idir chultúir na Gaeilge agus an Bhéarla. Thug an tOllamh Kiberd léachtaí i mbreis agus fiche tír, agus bhí sé ina Ollamh i gCathaoir an Léinn Angla-Éireannaigh in Ollscoil Bhaile Átha Cliath ar feadh fiche bliain, geall leis.
Ina theannta beidh an t-údar agus an t-aistritheoir Irene Duffy Lynch.
Cancellation Policy
This event will take place within the government public health restrictions and guidelines of the day. Please be aware that this may include a requirement that attendees are fully vaccinated and/or to wearing a mask. If that this the case, we will require you to show your vaccination cert at the door.
Entry to the venues may be conditional on public health guidelines at the time of the performance, and not at the time of ticket purchase. Any changes to entry requirements will be communicated via email in advance.
The health and safety of everyone taking part in the festival is our priority, including volunteers, authors, audience members, and the public. The festival committee will take all the precautions necessary to make sure the festival is run safely.
Events may be subject to change depending on the latest current public health advice.
Refunds will only be offered if the event is cancelled.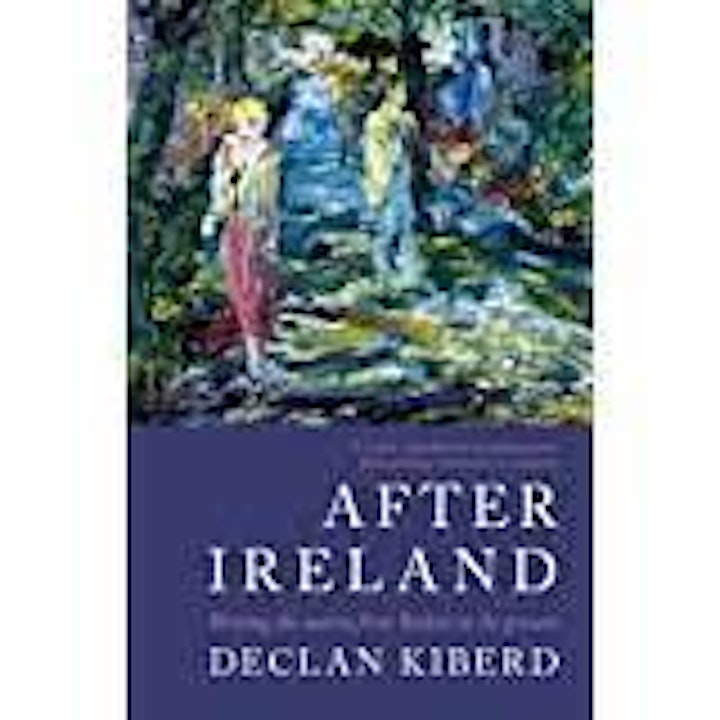 Organiser of Ócaid le Declan Kiberd THIS EVENT IS CANCELLED
The Dingle Literary Festival brings together readers of all interests with writers of local,
national and international standing. The festival inspires readers to read and writers to write.
Events happen, in both Irish and English, across Corca Dhuibhne, an established creative
landscape on the Wild Atlantic Way. The festival includes writer's workshops so emerging
writers can hone their skills and activities aimed at children, the readers and writers of the
future.