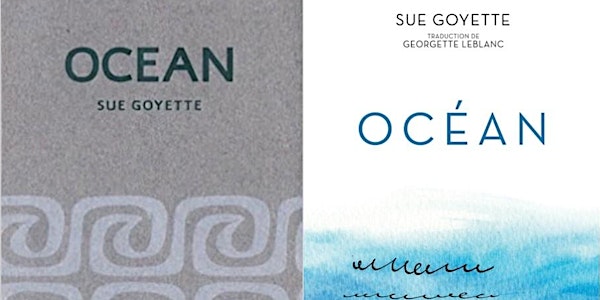 Ocean: a conversation with poet Sue Goyette & translator Georgette LeBlanc
'The ebb and flow of Ocean': in conversation with Canadian poet Sue Goyette and her translator Georgette LeBlanc
Refund Policy
Contact the organiser to request a refund.
About this event
In Ireland as in eastern Canada, the Atlantic Ocean shapes our lives and imaginations as we live by its whims and mysteries, its threats and bounties. Canadian poet Sue Goyette captures these complexities in Ocean, her Griffin Poetry Prize-shortlisted collection, part biography of the ocean and part history of our relationship to it. Franco-Canadian poet and translator Georgette LeBlanc does as much in her translation of the collection, which won the 2020 Governor General's Literary Award for Translation.
Join Sue Goyette and Georgette LeBlanc for a journey across the ocean to Nova Scotia, Canada, as they discuss the ocean's mythopoetic pull, its relationship to us shore dwellers, language shaped by the tides, and the challenges of writing and translating its ebbs and flows. The discussion will be held primarily in English with readings and some discussion in French.
This event is made possible in part thanks to the Canada Council for the Arts.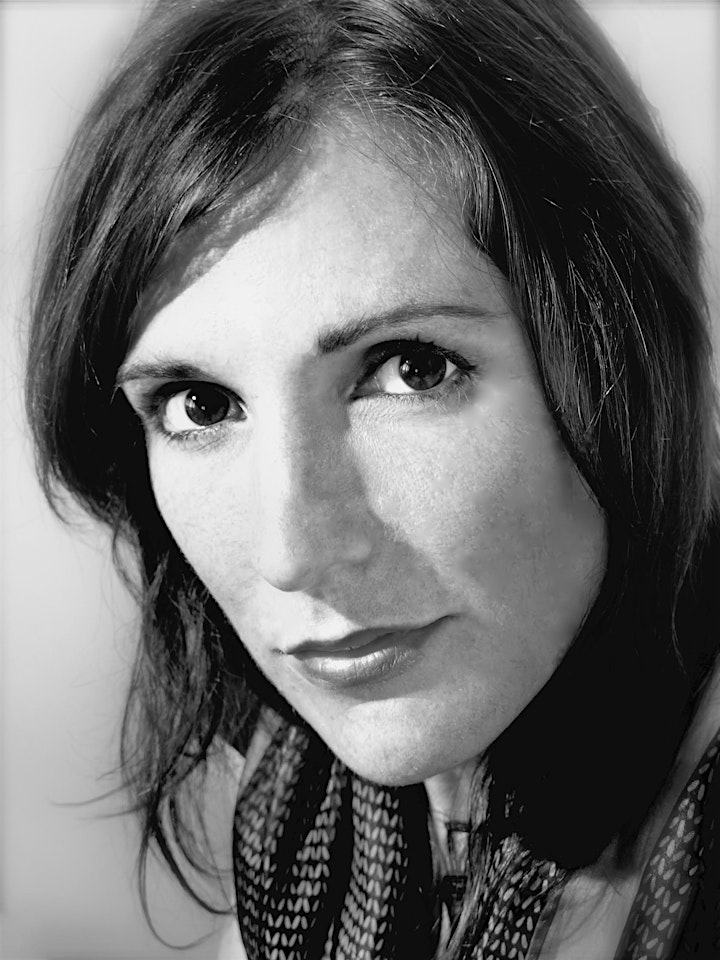 Georgette LeBlanc
Georgette LeBlanc a publié quatre recueils de poésie, dont Alma (finaliste du Prix Émile- Nelligan, Prix littéraire Antonine-Maillet-Acadie Vie) et Prudent (finaliste au Prix du Gouverneur général de la poésie). Elle est récipiendaire de nombreux prix dont le Lieutenant Governor Masterwork Award de la Nouvelle-Écosse, le Prix littéraire Champlain, le Prix Félix-Leclerc pour la poésie et le prix littéraire du Gouverneur général 2020 pour sa traduction de Ocean de la poète Sue Goyette. Elle dirige la collection Acadie tropicale aux Éditions Perce-Neige et a participé à plusieurs événements littéraires au Canada et à l'international. Elle vit à Moncton, au Nouveau-Brunswick.
Georgette LeBlanc has published four poetry collections, including Alma (a finalist for the Prix Émile-Nelligan, the Prix littéraire Antonine-Maillet-Acadie Vie) and Prudent (a finalist for the Governor General's Literary Award for Poetry. She has received several awards, including the Lieutenant Governor of Nova Scotia Masterwork Award, the Prix littéraire Champlain, the Prix Félix-Leclerc for poetry and the Governor General's Literary Award for her French translation of Sue Goyette's Ocean. Georgette LeBlanc edits the Acadie tropicale collection for Éditions Perce-Neige and has participated in several literary events in Canada and internationally. She lives in Moncton, New Brunswick.
Sue Goyette
Sue Goyette has published a novel and eight collections of poetry, including Ocean (winner of the 2015 Lieutenant Governor of Nova Scotia Masterworks Arts Award and finalist for the 2014 Griffin Poetry Prize), The Brief Reincarnation of a Girl, and Penelope. She has won the Pat Lowther Memorial Award, the Atlantic Poetry Prize, the CBC Literary Prize for Poetry, the Earle Birney Prize, the ReLit Award, and the Bliss Carman Award. Goyette lives in Halifax, where she teaches creative writing at Dalhousie University. In 2020 she was appointed the city of Halifax's eighth poet laureate.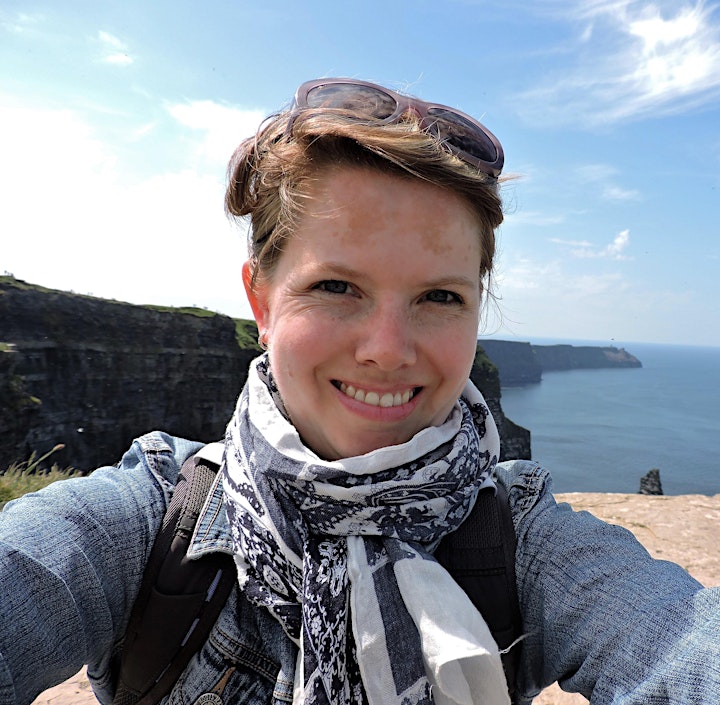 Danielle Le Blanc
Danielle LeBlanc is a PhD candidate based at the Trinity Centre for Literary and Cultural Translation at Trinity College Dublin. Born and raised in New Brunswick, Canada, she has worked as an arts manager, translator, and consultant for literary and cultural organizations in Atlantic Canada. She currently edits the Littoral (English-to-French translation) collection at Éditions Perce-Neige.