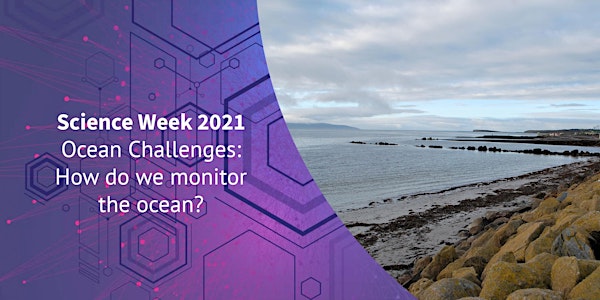 Ocean Challenges: How do we monitor the ocean? with Galway Atlantaquaria
Discover how scientists in Ireland are monitoring the ocean and why this information is important to us all.
About this event
This event is now live to stream on-demand on the Science Week website here.
You can download the PDF resource for this Science Show here.
Rory McAvinney from Galway Atlantaquaria meets some fascinating scientists who keep a close eye on the ocean - from underwater, land and space!
The event will be available with an Irish sign language interpreter or captions.
How will it work? You will receive a link to the video on Sunday 7th of November that will be live for you to use until Monday 15th of November.
Running time: 12 minutes
Additional material? You can download the resource pack here https://bit.ly/3mPLAV2
Recommended audience: 10-12 years
This event is part of Science Week 2021, find out more here.