Description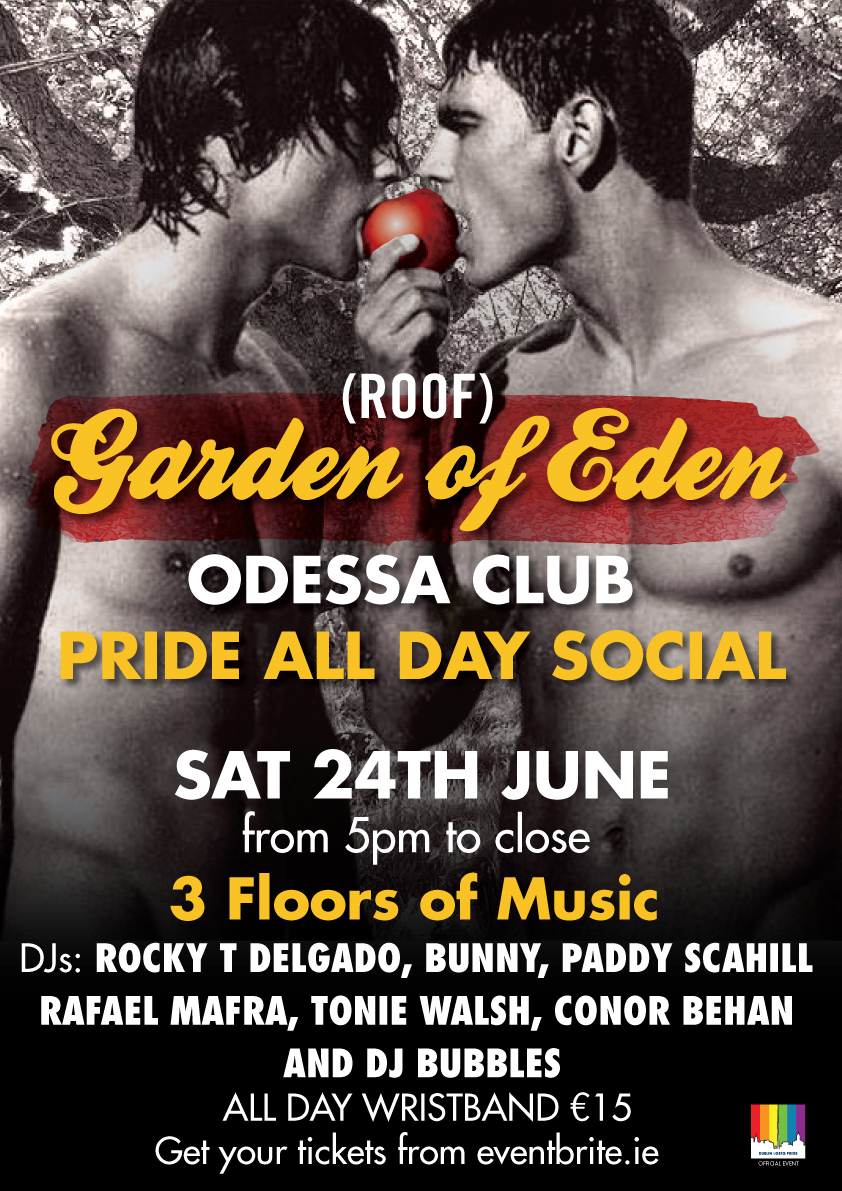 ---
The All day pride special at Odessa Club kicks off at 5pm, until no body can stand any longer :)

Brought to you by the Sunday Social Crew, expect the same messy party but with added rooms / more levels and even MORE DJ'S

The last year at Odessa has been just amazing. Last years pride party sold out and it was a stomping messy affair! Expect more of the same this year :)

Throwing opening the doors at 5pm, we will be open on all the floors.
We will have dj's all day, extra rooms opened and we will throw the biggest party we've ever had in Odessa.

Sunday Social has bedded in very nicely at Odessa club and we aim to take our lead from that.
So, think, messy street party, but indoors, and on a roof! OH YES !

EARLY BIRD TICKETS NOW ON SALE : €10
Wristbands for the day are €15 ,and gets you in and out at any time from 5pm till silly o clock in the morning! :)

Confirmed so far :

Rocky T. Delgado
Bunny

Early Bird Tickets are on sale here for €10, and general admission once they are sold out will be €15 for a 10 hour wristband :)