Description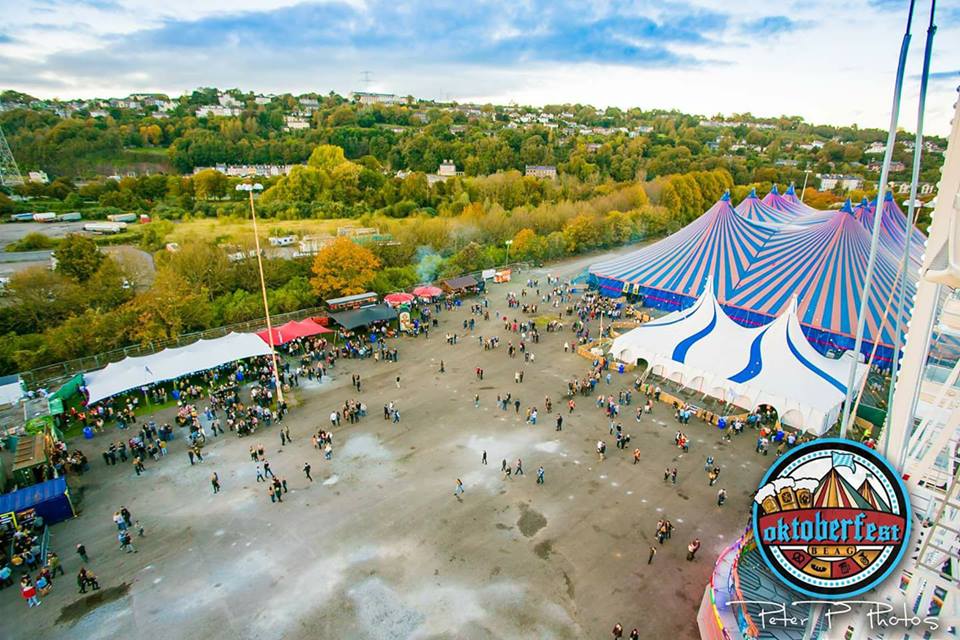 Oktoberfest returns to ★ CORK CITY★ this September

​One of Irelands favourite festivals, Oktoberfest Beag, returns to Cork City.

Experience a superb evening with a difference where you and your friends will be transported to Bavaria.
Communal Table Reservations for up to 8 people per table. Table service provided throughout by our fun and friendly staff dressed in traditional Bavarian costumes - Lederhosen or Dirndl's.

Our Biergarten transports you to Munich: authentic wooden tables and benches on the grass, garden & water features, plus the sounds, smells and atmosphere of a real German folk festival. Relax and soak up the sun whilst enjoying a few drinks with friends. Magical lighting will glow and heaters will make it toasty in the later hours to ensure eveyone is nice and snug.


Our festival caterers will be offering a large ​

selection of delicious Bavarian dishes – all foods are typical German folk festival fare. We have added a larger selection of food dishes ​to tantilize your taste buds ​

so ​make sure to ​
check out our menu soon!


Taste our new selection of specially brewed Oktoberfest beers served in 0.5L or 1L Steins. There will also be a large selection of other popular beverages like cider, wines, champagnes, gluten free beers, minerals and much more on offer.

Oktoberfest bands are the big attractions and they have flown in from Munich and beyond to keep you and your friends/colleagues thoroughly entertained each night. There will be a host of other German-style entertainers, DJ's and activities each evening.

Lots of German novelty giveaways from Bavarian hats to gingerbread hearts made specially in Munich for our festival.

Please visit the FAQ's with any questions you have however if you cannot find an answer to your query please contact us.
Follow us to keep up to date with all the festival news, special offers and competitions
"Fun, vibrant and delicious! The best way to experience German culture outside of Germany."
"A great day out for groups of friends and work colleagues, where you can expereince a feeling of being at the Oktoberfest Munich." / "We have attended a number of festivals in Ireland and if you are looking for a superb night out with a difference then this is by far one of the best." - Oktoberfest Beag visitor