Olympic Mentality - Charity Breakfast & Panel Discussion in aid of Movember
Charity breakfast morning featuring a panel discussion with Limerick Olympic Athletes. All to support the Movember Charity.
About this event
Next June we will be heading to Africa to climb the World's highest freestanding mountain - Kilimanjaro. This trip is being done to raise funds for Movember.
To try and help raise vital funds for Movember, we are hosting a charity breakfast morning on Friday 8th October in The Strand Hotel, Limerick.
This morning will include a panel discussion with Limerick Olympic athletes;
Greg O'Shea, John Fulham, Sarah Lavin and Tom Barr.
We would greatly appreciate any support by attending the event and supporting the Movember charity.
Thanks,
Jack, Damien and Eddie.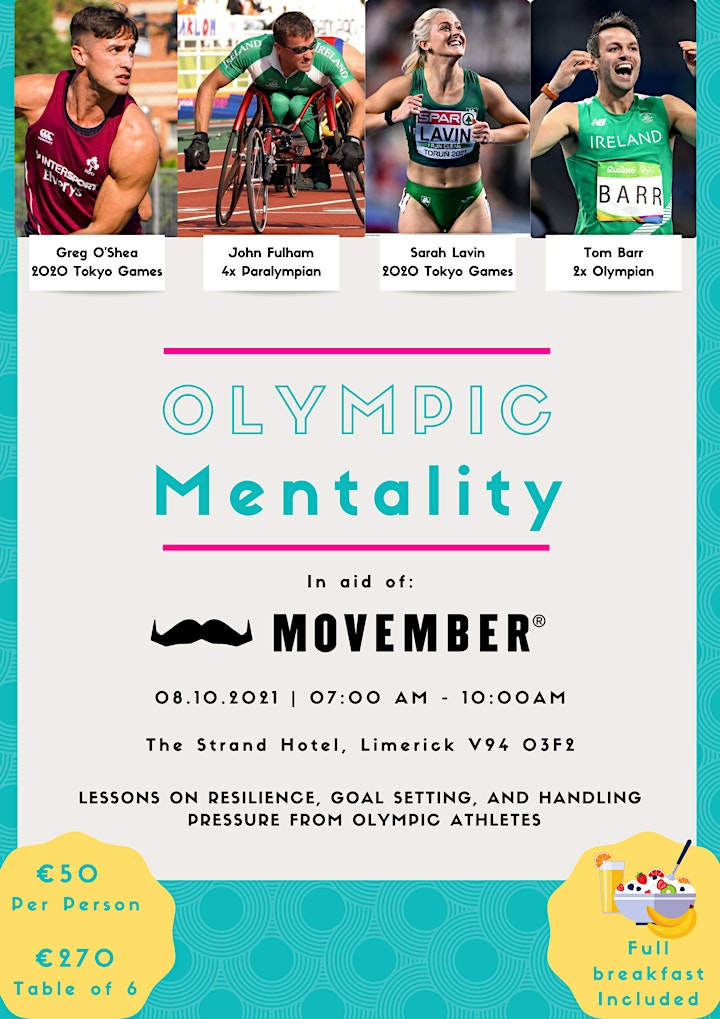 Organiser of Olympic Mentality - Charity Breakfast & Panel Discussion in aid of Movember