About this event
This is a pre-recorded ONLINE ONLY event. Signing up means you will receive a link to view the event online. The featured authors will not be in Dingle for a live event.
The broadcast of this event will be on the Big Screen in St James's at the scheduled time.
From the widely acclaimed author of American War, Omar El Akkad, comes "What Strange Paradise", a beautifully written, unrelentingly dramatic and profoundly moving novel that brings the global refugee crisis down to the level of a child's eyes.
What Strange Paradise tells the story of nine-year-old Amir, a Syrian boy who is the only survivor of a boat of refugees that is shipwrecked on an island. He has the good fortune to fall into the hands not of the officials, but of Vänna: a teenage girl. And though Vänna and Amir are complete strangers and don't speak a common language, Vänna determines to do whatever it takes to save him.
Omar will be in conversation with Alex Clark. Alex a critic, journalist, and broadcaster. A co-host of Graham Norton's Book Club, she is also a regular on Radio 4 and writes on a wide range of subjects for the Guardian, the Observer, the Irish Times and the Times Literary Supplement. She is a patron of the Cambridge Literary Festival and has judged many literary awards, including the Booker prize.
The event will be pre-recorded.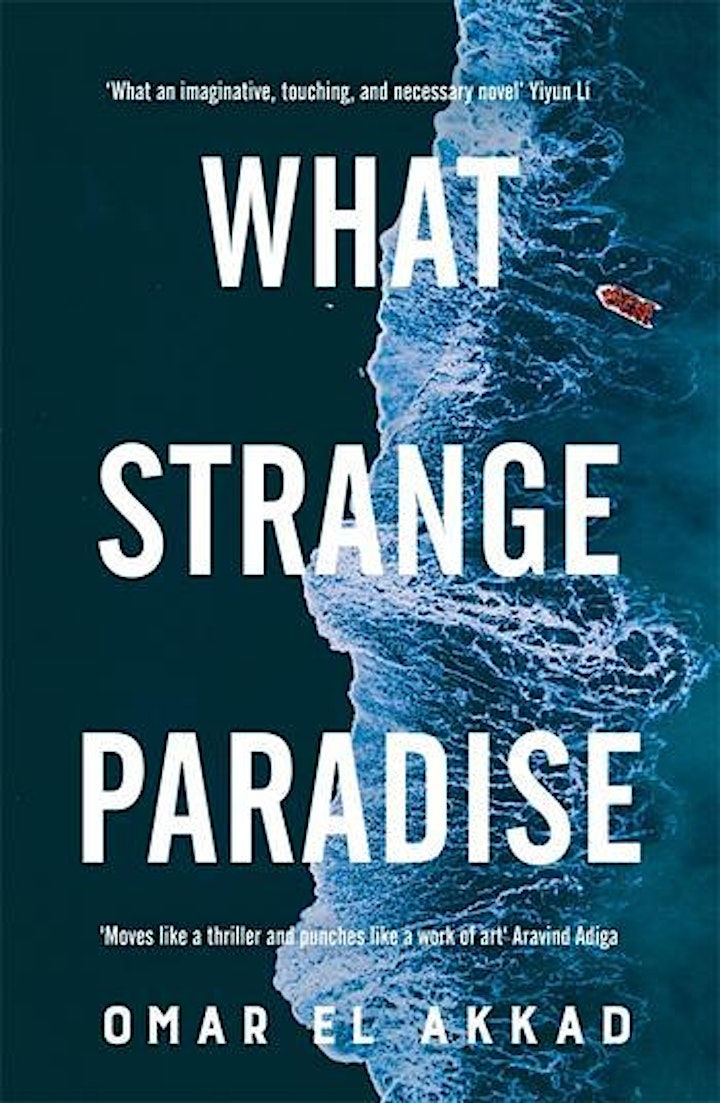 Organiser of Omar El Akkad ONLINE ONLY
The Dingle Literary Festival brings together readers of all interests with writers of local,
national and international standing. The festival inspires readers to read and writers to write.
Events happen, in both Irish and English, across Corca Dhuibhne, an established creative
landscape on the Wild Atlantic Way. The festival includes writer's workshops so emerging
writers can hone their skills and activities aimed at children, the readers and writers of the
future.