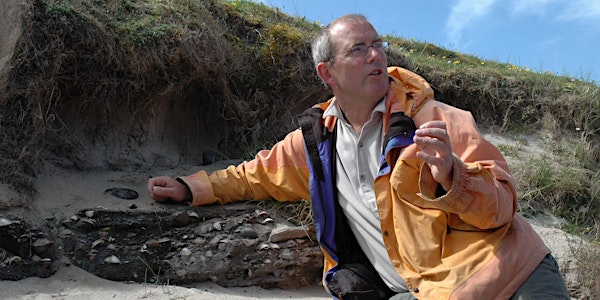 Omey Island Field Trip
10am meeting time, start by 10:30am High Tide @4pm
When and where
Location
Claddaghduff Claddaghduff Church Car Park Claddaghduff Ireland
About this event
About
Omey, a tidal island accessible on foot, is a beautiful place of rock and sand and a spiritual place with secret Monastic Sites, St. Féichín founded a monastery here and his Holy Well is still venerated by local fishermen. Omey is now home to a handful of people now, but its many archaeological sites are evidence of a once thriving community, its history mirroring the many waves of change throughout the millennia. This easy walking, along small road, coastline and open beaches, takes up to three hours and will be an exploration of the hidden archaeology and the eroding coastal archaeology exposed in the Midden Sites by ongoing winter storms. A very important Cupped Hammer Stone dating to the Mesolithic was discovered on Omey and is just one of a long list of other important finds, including Kite Brooch; Comb; Hiberno-Norse Ringed Pin, Cross-Inscribed Cross; Coin and Human & Animal skeletons remains, discovered along these coastal dunes.
Guide Michael Gibbons, Archaeologist
Michael Gibbons is hugely experienced field archaeologists. He is a long standing member of the Institute of Irish Archaeology and has a wide and broad range of managerial, field and publishing experience and has spent almost 40 years mapping the archaeology of Ireland, particularly the West Coast as was well as gaining invaluable experience from working abroad in the Negev Desert, Sinai, Greece and for the London Museum.