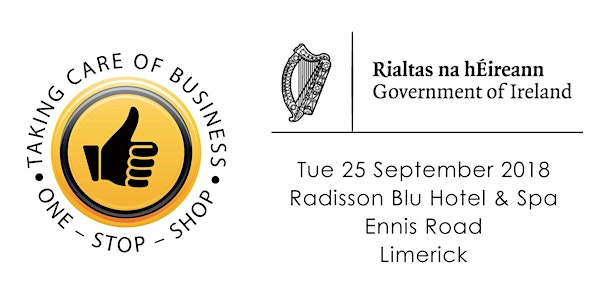 One Stop Shop for Business Mid-West
When and where
Location
Radisson Blu Hotel & Spa, Limerick Ennis Road Limerick Ireland
Description
Running Order
A roster is available containing the full list of talks scheduled for the day, and the times that each agency has the stage. View it here.
An event flyer is also available here.
What is Taking Care of Business?
This free half-day event has been specifically designed to help small and start-up businesses understand and benefit from the services provided by many of our State offices and agencies. The event will include short presentations and opportunities to get information directly from the agencies involved.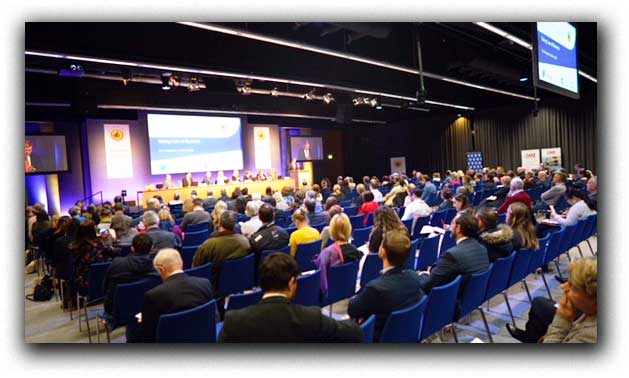 This video from our last event gives further insights.
How many State offices and agencies are coming to the event?
Representatives from 25 State offices and agencies will be available at the event. A number of business representative bodies will also be attending.
How do I sign up for the event?
Click on the green 'Register' button above, and follow your heart's desire!
Will I receive a confirmation?
Yes, by email to the address provided to us on the registration form.
Do I have to pay for the event?
No, this is a free event.
Where can I find an event agenda?
The agenda for the event can be found by clicking here.
What are the benefits of attending this event?
By attending this event you will:
Meet representatives from a range of State offices and agencies

Get practical information and advice

Find out ways to save your business money

Better understand the key regulations that affect your business

Get supports and tools to assist you in your business
Do I have to register in advance or can I turn up on the day?
We strongly discourage 'walking in' as there are limited spaces available. It is best to register in advance.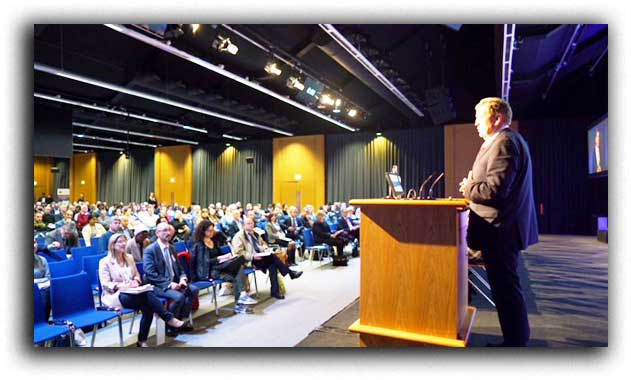 Can more than one person from my company attend the event?
Yes, you can have as many attending as you wish. However, everyone must register in advance on the website, the same way you registered yourself.
Is parking available for the event?
There are over 270 complimentary car park spaces available at the venue. All parking is free of charge.
The venue location is pinpointed in the Google Maps plugin at the bottom of this page. The Radisson have also produced the following document, containing directons to the venue from various locations around the country. Very useful indeed!
What if I have more questions?
Please email us at takingcareofbusiness@hsa.ie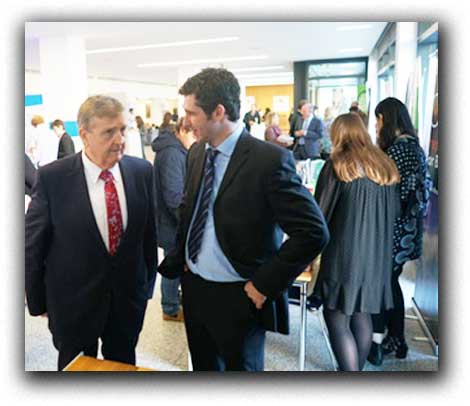 What is the Taking Care of Business Twitter policy?
Employees of the Health and Safety Authority, the Food Safety Authority of Ireland and the Department of Business, Enterprise and Innovation manage the @TCOB2018 account. @TCOB18 does not purport to represent the views of any State body, private sector organisation or individual involved with or supporting Taking Care of Business.
If you follow @TCOB2018 you can expect tweets about upcoming Taking Care of Business events.
If you follow @TCOB2018 we will not automatically follow you back.
If we follow a Twitter account or refer to existing hashtags it does not imply any kind of endorsement.
We review @messages Monday to Friday during office hours (excluding public holidays). We may occasionally tweet outside of office hours. We will ensure that feedback from twitter users about Taking Care of Business events is passed on to the coordinating group which organises the events.
We do not use any automation to post Twitter content.
For media enquiries about Taking Care of Business events please contact the Press Office of the Department of Business, Enterprise and Innovation at press.office@dbei.gov.ie or +353 1 631 2200