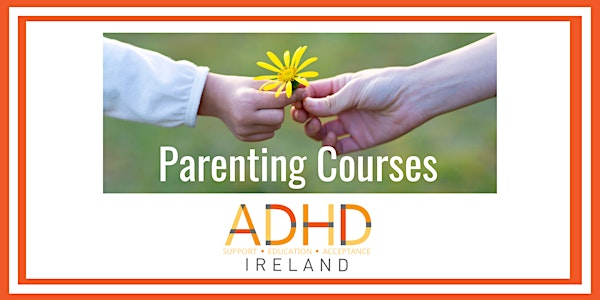 Online 123 Magic Parenting Programme -children 5-12yrs with ADHD
123 Magic Behaviour Modification Parenting Programme. A 6 week parenting course to support parents of children with ADHD
Refund Policy
Refunds up to 7 days before event
About this event
We're delighted to offer reduced rate parenting courses where you will learn strategies and tools to support you and your child affected by ADHD.
This 6 week online course will support parents of children up to 12 years old with ADHD, by promoting communication and positive relationships.
This award winning, evidenced-based parenting programme is delivered online, providing parents with straightforward techniques for managing children 's impulsivity behaviours. Parents will learn how to cope with ADHD, get support with issues such as homework, messy rooms etc. and thereby strengthening a positive relationship with their child.
Course facilitated by Terri Lloyd, Therapeutic Counsellor and Founder of Lloyd's Foundation for Social Needs Ltd.
Terri has over 15 years experience working with children and teenagers in schools and in her private practice, providing counselling and therapeutic support Terri has a MA in Special and Additional Learning Needs and has been supporting children with ADHD and ASD for over 10 years. She currently delivers parenting programmes and workshops on Neurodiversity providing support to parents and professionals.
Starting Wednesday 9th November 10-12pm for 6 mornings
It is acceptable that two parents may be situated at the computer to learn the information, but it is imperative as there are only 15 attendees, so there is only one parent on video and participating on each day.
If there's any query about the details of the course and if its suitable for you, please feel free to contact Terri on terri@adhdireland.ie.