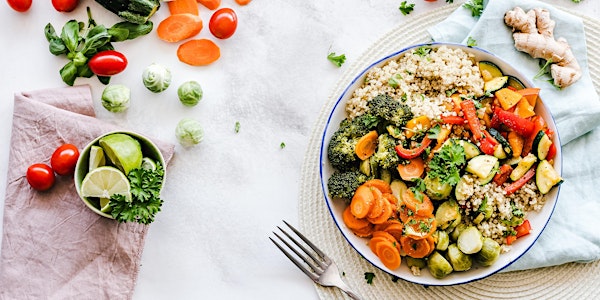 Online Advanced Recipe Calculation Certification 24/09/2020
Learn how to use best-practice methodologies for recipe nutrition calculation in compliance with EU food law.
Refund Policy
Refunds up to 30 days before event
About this event
Do you have to make sure your allergen information is correct? Create labels in line with legal requirements? Reformulate recipes to improve your products' nutritional profile? Or do you simply want to up your recipe calculation game?
We've got you covered.
Learn how to use best-practice methodologies for recipe calculation in compliance with EU food law. We cover nutrition calculation, recipe cost, allergen information, nutrition claims, SOP and supply chain management.
Plus, it's CPD endorsed!
This course and certification includes best practices on how to
ANALYSE RECIPESGenerate detailed nutritional information for your products and recipes using best practice methods for maximum accuracy
ATTAIN COMPLIANCECreate nutrition labels with a click, produce allergen reports and track ingredient specifications to meet and exceed the standards required by inspection officers
PROMOTE YOUR BRANDDisplay nutrition and allergen information most effectively to promote your brand using digital and print solutions
REFORMULATEReformulate your recipes to improve nutritional profile, to engineer allergens out of a product, or to enable specific nutrition and health claims for marketing purposes
STREAMLINE PROCESSESTrack recipe costs, generate step-by-step recipe procedures, recipe menu cycles and digital menu boards to improve workflow efficiency and increase profits
If you don't have a Nutritics account yet, we recommend to sign up for a free trial and explore the software in advance of the course. Sign up for your free 7 days of Nutritics now! 
Who should attend?
Those working in the food service industry:
Food Business Operators, Chefs, Product R&D personnel, QA officers, Nutrition & Dietetic Students & Professionals, Food Manufacturers, Audit Officers, anyone interested in food management for foodservice or supply.
Originally valued at €595, we're hosting the course for just €99 during these challenging times! 
This is an interactive workshop, attendees will be provided a Nutritics account for the day.
** Note that participation on the course does not guarantee certification. A post workshop test must be completed to a satisfactory standard to become certified**
For more information, feel free to get in touch at training@nutritics.com or call us at +353 1699 4302