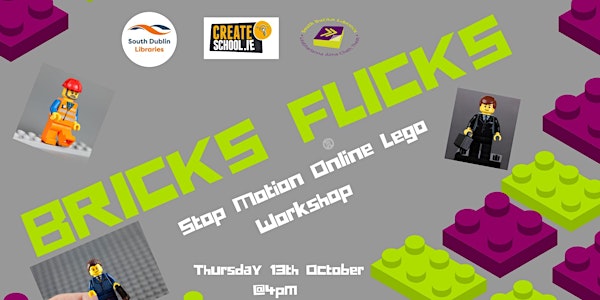 Online Bricks Flicks Workshop for Kids 8yrs +
A fun and educational Workshop for Kids 8yrs +!
About this event
We will take you on the journey from having a cool idea to making it into an awesome film. On the way, we will explain how the various parts of making that film work and we will share some of the useful tips and skills that we have learned and use when we are making our own films.
All you need is a mobile device with a camera, a Lego Mini figure, and your imagination!