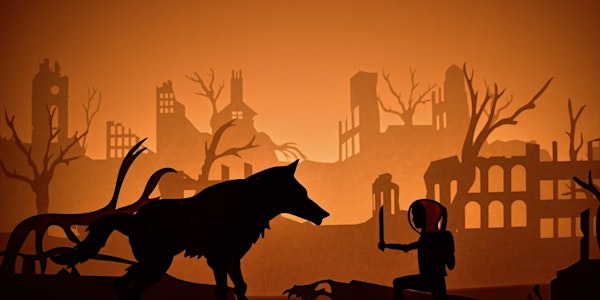 Online Broadcast of 3 Shadow Puppetry Shows
A collection of three shadow puppetry films followed by a live Q&A with the artists.
About this event
Stopmotion Shadow Puppetry Film by Beyond The Bark
In a futuristic Ireland where corruption and greed have decimated the land, a girl embarks on an adventure to find her grandmother, a wolf seeks vengeance for the murder of his pack and a women searches for redemption. A bilingual Irish/English shadow stop-motion animated film by Beyond the Bark, funded by the Arts Council/ An Chomhairle Ealaíon
The Invisible Octopus by Corina Duyn
Living in the shadows of an Invisible Octopus' is a short (20 min) reflection by Corina Duyn on how her 'Invisible Octopus' shadow puppetry video poem, on life with chronic illness, came about.
Shadow Puppetry Film by Flight of Fancy
Come and join us for a cozy evening of storytelling and Shadow Puppetry. Celebrate the seasons as if you were in Le Chat Noir in 1886 Paris with the original moving image. Listen to the tale of Persephone and Hades from Greek mythology, brought to life by beautifully handcrafted shadow puppetry. This is a wonderfully complicated tale of discovery, adventure, responsibility and love. Written and narrated by Helen Flanagan with interruptions from the live action of Zeus, played by Sean Fitzgerald. The puppets were created and puppeteered by Marie Denham. Filmed by the wonderful Megan Woods and edited by Helen Flanagan.