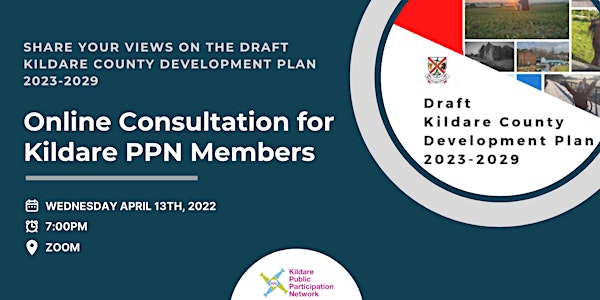 Online Consultation: Draft Kildare County Development Plan
Online Consultation: Kildare PPN Submission to the Draft Kildare County Development Plan
About this event
Kildare PPN are hosting an online facilitated session to give our members the opportunity to share your views and feedback on the Draft Kildare County Development Plan 2023-2029.
The feedback from PPN members will then help us form Kildare PPN's submission to Kildare County Council.
The session will last for approximately 2 hours. To begin, Caroline O'Donnell, Senior Executive Planner with Kildare County Council will give us a brief overview of the Draft County Development Plan, followed by an open discussion among participants led by independent facilitator Rita Burtenshaw.