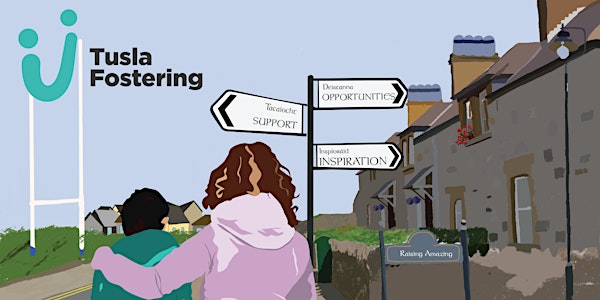 Online Information Session
Join us for our online information session and connect with experienced carers for Separated Children Seeking International Protection
About this event
Have you ever thought that you could make a difference to a child's life? Are you concerned about the amount of people being displaced by war and conflict around the world?
Did you know that Tusla is the statutory organisation that cares for children and young people fleeing war and famine and who come to Ireland alone, as an unaccompanied minor, in a search for a better life?
Did you know that you can assist children and young people in this situation by becoming a Tusla carer?
Separated children and unaccompanied minors who arrive in Ireland, without a parent or Guardian, are usually aged 14-17 years old, but are sometimes as young as 10 years old. These young people present from various countries and all are fleeing persecution. The boys and girls in our care currently are mainly from Afghanistan, Somalia and Ukraine smaller numbers from Eritrea, Congo, Albania etc .
Tusla's team for Separated Children Seeking International Protection would love to engage with you in a discussion about whether becoming a carer for such children is something that you could do, that would fit with your lifestyle and family circumstances. We are open to hearing from single, married people who feel they have something to offer.
Come and join us at our virtual event and we will explore with you:
• What is involved in becoming a Foster Carer or Supported Lodgings Carer?
• The role of Carer, there will be a carer there to discuss her experience and answer any questions you may have.
• What it is like to care for an unaccompanied minor? There will be a young person on the event who arrived in Ireland as a UAM and will discuss the important role fostering played in her life.
• What you as an individual or family can bring to assist such young people, can I be a single working carer ?
We are here for you, to guide you through, and to ensure taking on the care of a young person is right for you and your family.
You will have a unique opportunity to connect with carers and young people through this interactive event.