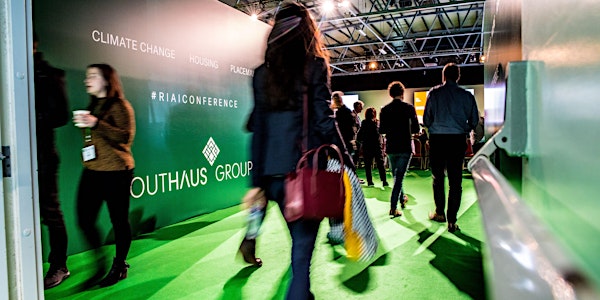 Online RIAI Conference 2021 - Solutions
Welcome to the online registration page of the biggest architectural event of the year, the RIAI Conference - Solutions, 3 November.
Refund Policy
Contact the organiser to request a refund.
About this event
The RIAI Conference will present ideas, exemplars and case studies to persistent problems in the built environment. We will explore how existing solutions – including those employed in other cities and countries – could be adapted to Irish conditions. Persistent challenges include: adapting cities to climate change; addressing the housing shortage and creating sustainable communities; access to procurement; increasing technical skills for the digitisation of the construction sector; and finding more innovative and sustainable ways to build.
To tackle these issues, the RIAI have invited national and international thought leaders and inspirational speakers including Carlos Moreno from the Panthéon Sorbonne University IAE in Paris who is the thought leader behind the 15-min city concept, which has been adopted by Mayor of Paris Anne Hidalgo. Professor Dietmar Eberle, a co-founder of award-winning Baumschlager and Eberle Architects, will discuss the innovative sustainable work of the practice including their own 2226 offices in Lustenau, Austria. 2226 is a building that is a functioning part of its environment rather than just architecture.
Valerie Mulvin FRIAI will present 'Lessons from Irish Towns for today' from her highly regarded new book Approximate Formality - Morphology of Irish Towns. Karen McEvoy MRIAI and Merritt Bucholz MRIAI will present their innovative timber construction building in Toronto and other work in Ireland. Niall McLaughlin MRIAI will discuss design research and innovation in the work of his practice including the forthcoming International Rugby Experience in Limerick. For further information visit 'Meet the Speakers'.
We are delighted to announce that OUTHAUS are continuing their much appreciated support of the RIAI Conference.
Cement Manufacturers Ireland are supporting once more the free Student Rate at the conference.
RIAI Premier Conference Sponsor