About this event
Is lack of confidence causing you low self-esteem, self-doubts or fear of failure to the point it prevents you getting into action?
Have you tried to improve confidence in vain, maybe over a drink, or some social trick you learned on the internet but then found it failed and your confidence levels went back to how they were?
If your answer was "yes" to any of these questions, I can tell you from experience that there IS a reason for this! There is a major HIDDEN FACTOR that could prevent you, or make it practically IMPOSSIBLE for you to improve your self-confidence.
In this webinar, I'm going to tell you what this hidden factor is, and I'm going to be sharing my personal experience of a powerful technique I used to handle my own ability to have true confidence… and the results changed my life! In my free live online webinar, I'm going to share my personal struggle with confidence and exactly what I did to effectively build TRUE confidence.
This will be an interactive webinar and I want to ensure everyone has the chance to ask their questions, so there will be LIMITED SPACES.
HAPPINESS YOU DESERVE BY REACHING TRUE PERSONAL CONFIDENCE.
I believe everyone deserves happiness. And if the information in this webinar can help you as much as it helped me when I struggled with confidence, then this one-hour webinar will be well worth your time!
If you don't know where that lack of confidence came from, or how to handle it in the future so you have true deep confidence that isn't fake, how will your life be in the future?
Join me in this free live webinar and get the knowledge you need.
I really look forward to seeing you online.
Vincent Kelly
Life Coach | Speaker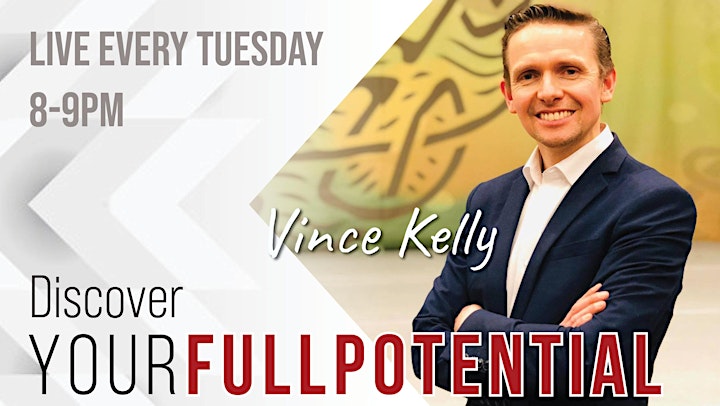 FOR MORE INFORMATION:
Simply contact us on +353 (1) 541 8000 or email us at contacts.dublin@scientology.net.
👍🏼 FOLLOW US ON SOCIAL MEDIA
tiktok.com/@yourfullpotential
instagram.com/yourfullpotential.shop
facebook.com/DianeticsandScientologyDublin
pinterest.ie/yourfullpotential/_shop/
youtube.com/c/DianeticsScientologyLifeImprovementDublin