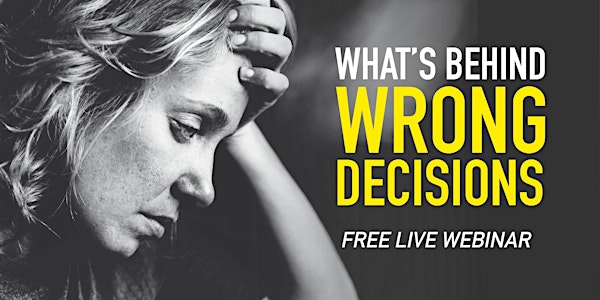 ONLINE ZOOM WEBINAR: WHAT'S BEHIND WRONG DECISIONS
.
About this event
✅ Do you keep making wrong decisions?
✅ Do you put yourself in dangerous situations because of not foreseeing the consequences?
If your answer was "yes" to either of these questions, I can tell you from experience that there IS a reason for this! There is a major HIDDEN FACTOR that could "force" you into making poor life choices that can sometimes cause you great hardship and regret.
Based on the international bestseller, Dianetics: The Modern Science of Mental Health, in this webinar I'm going to tell you what this hidden factor is. I'll also be sharing my personal experience of a powerful technique I used to find the reason I was making implusive or "self-destructive" decisions - and the results changed my life!
This is an interactive webinar and I really want to ensure everyone has the chance to ask their questions so there will be LIMITED SPACES. Please book now so you don't miss out.
HAPPINESS YOU DESERVE BY RE-BUILDING A LIFE THAT'S STABLE AND HAPPY.
I believe everyone deserves happiness. And if the information in this webinar can help you as much as it helped me, then this one-hour webinar will be well worth your time!
Come and join me online
Tuesday 16th August , 8-9pm
I really look forward to seeing you there.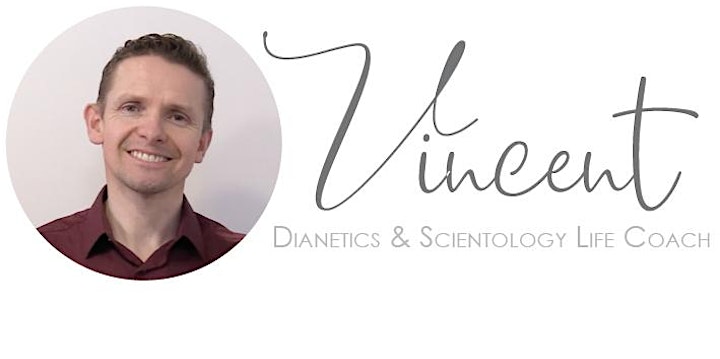 FOR MORE INFORMATION:
Simply contact us on 01 541 8000 or email us at contacts.dublin@scientology.net.
👍🏼 FOLLOW US ON SOCIAL MEDIA
facebook.com/DianeticsandScientologyDublin
instagram.com/yourfullpotential.shop
youtube.com/c/DianeticsScientologyLifeImprovementDublin