Open Badges: A Disruptive Technology for Education and Accreditation?

Wednesday, May 9, 2012 from 4:00 PM to 5:00 PM (BST)
Event Details
"Open Badges and Learning: A Disruptive Technology for Education and Accreditation?"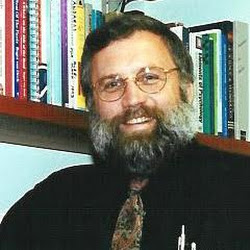 Dr. Kyle L. Peck, Pennsylvania State University.
Dr. Kyle L. Peck is Principal Investigator for the NASA Aerospace Education Services Project, and Research Fellow, and Professor of Education at Penn State University. He recently served as Director of the Regional Educational Lab for the mid-Atlantic region for the US Department of Education, Co-Director of the Classrooms for the Future Evaluation Project for the Pennsylvania Department of Education, and as Associate Dean for Research, Outreach, and Technology in Penn State's College of Education. Kyle was also Co-Founder of the innovative "Centre Learning Community Charter School," and recently completed two terms on the Board of Directors of the International Society for Technology in Education (ISTE). He is a Past President of the Association for Educational Communications and Technology (AECT) and its Pennsylvania affiliate, PAECT, and has also served as Head of the Learning and Performance Systems Department, and Professor in Charge of the Instructional Systems Program at Penn State. Before coming to Penn State, Dr. Peck taught middle school for seven years, and was involved in corporate training for five years. He has been on the Penn State faculty since 1987, and is co-author of two books, more than 40 book chapters and journal articles, and four education-related software programs. He is a popular speaker, and has made more than 260 presentations at professional conferences in 10 countries.
According to some, there's a "badging movement" underway that has the potential to change the landscape of education. Learners will be accumulating "digital badges" that are not just icons representing something they have learned or mastered, but active links back to the criteria for earning the badge and perhaps the tool used to make the assessment and the work, project, or performance submitted as evidence. Funded by the MacArthur foundation and developed by Mozilla (the open source folks who brought you Firefox and the Mozilla browser before that), an infrastructure is under construction that will support badge issuers, badge earners and badge displayers, which will likely include FaceBook, Linked In, and other public places where badges can be displayed and "clickable." Will established institutions of higher learning be willing and able to compete with other providers who are showing how solid their assessments are and providing evidence that their badge earners can perform? Will established reputations for quality crumble when criteria and assessments are public? How might this affect accreditation? Will there be standard badges representing important skills and people or organizations accredited to assess and award each? Who knows? The future seems hard to predict, but we should have a lively conversation about the possibilities.
To comment before of after the event, checkout the blog at http://sligolearning.blogspot.com/
Attendee List
Sort by:

Date

|

First Name

|

Last Name
Organizer
IT Sligo/NDLR Webinar Series
IT Sligo is funded by the NDLR to provide a series of webinars in the area of Teaching and Learning. Presenters are from a wide range of HE institutes and organisations.