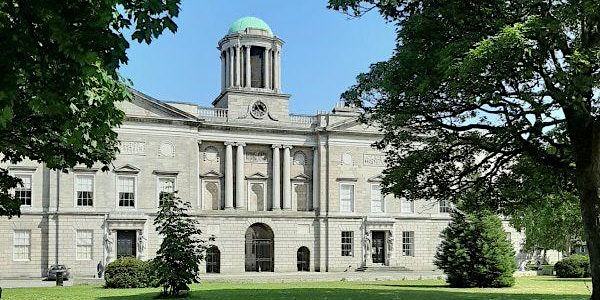 Open Your Door to Heritage: Lunch-Time Online Event at Registry of Deeds
An introduction to the history of the Registry of Deeds and How to Do A Search
About this event
The virtual lunch time tours are organised as part of the Registry of Deeds Archive Services contribution to Heritage Week 2021. Full program of Heritage Week events can be viewed at www.heritageweek.ie
The Registry of Deeds was established by an Act of Parliament in 1707 and is one of the oldest continuously functioning state offices in Ireland.    The property records we hold are a valuable source for family, local, social and economic history dating from 1708 to date. The tour will give an introduction to the James Gandon building and the collections we hold, and outline to attendees how they can conduct a property search at the Registry of Deeds.
The tour will be delivered via StarLeaf Video Conferencing. Login details will be provided to all attendees.
FAQs
How can I contact the organiser with any questions?
Email us heritage@prai.ie
*Please note:  Your registration for this event uses Eventbrite. Eventbrite Inc's principal place of business is the USA and its compliance with the EU-U.S. Privacy Shield Framework has been certified.  Information that you provide may be stored on servers in the USA.  To view Eventbrite's Privacy Policy on how data, including personal data, transferred from EEA countries may be used, please refer to https://www.eventbrite.ie/support/articles/en_US/Troubleshooting/eventbrite-privacy-policy?lg=en_IE.  By using Eventbrite to register for this event, you are consenting to the terms of Eventbrite's Privacy Policy.