Description
THIS EVENT IS CURRENTLY UNDER REVIEW (i.e. it is being re-shaped), FOR FURTHER INFO PLEASE CONTACT CHRIS CHAPMAN on 087 243 3691 - chrischapmaninireland@gmail.com
Hypothesis : Perhaps the two things that would make most difference to the effectiveness of experienced changemakers are not, after all, yet more models and skills, instead, maybe, they are :
(i) Paying better attention to how we look after, nurture and develop ourselves
(ii) Being smarter around collaboration, both with people like us and people different from us
.

We are all 'in motion' on our journey as changemakers. We've done many things and used many models and the world keeps changing. We've been in different groups, made many friends and accumulated many perspectives and still the world changes - more complexity, more uncertainty.


Sometimes it's good just to stop for a while and maybe reflect on how we are changing in ourselves.


And breathe. How are you doing ?


And breathe again. How are you doing really ? Could you do with something refreshing ?


A drink ? A walk ? Maybe a few days in the good company of great people who also care about changing things and are also full of interesting experience and perspectives. A few days with nurturing food and the inspiration of nature ?


And breathe again. Maybe your body is telling you what you need to do ?


Come and join us at 'Opening the Space - A Gathering for Experienced Changemakers'
Event Details (the programme is deliberately spacious - no teaching, unless asked for !!)
On the Thursday afternoon (2.00pm), we are going to start with an optional 'pop up' U Lab Hub on the Future of Learning and Creativity (linking online to other hubs across the world and the global U Lab 2x community)
(Isn't it great to feel part of a larger movement of positive change in the world - as things like Theory U, Laloux's work on Re-inventing Organisations and The Art of Hosting all increasingly take root and start joining up more ....)
And then on the Thursday evening (7.00pm), hopefully everyone will be able to join us for a 'Welcome Meal', followed by brief introductions.

Friday morning will begin with options for morning practice (meditation, yoga, walking etc) and then after breakfast, there will be a deeper check-in process to get to know each other better, to name needs and offers and identify common themes. There will be an Open Space before lunch where participants can prioritise their own agenda / practices / whatever.
Friday afternoon will offer a choice of lightly guided walks or creative practices.
Friday evening will include a meal together and social time.
Saturday morning will again begin with options for morning practice before breakfast with a second Open Space session after breakfast to explore issues, practices, go for another walk etc

Saturday afternoon, we will draw lessons and conclusions from our time together, looking at what we are taking away with us, what we want more of in our lives as changemakers and how we are going to make that happen. We will finish at 4.00pm
We warmly encourage you to leave behind day to day stresses for a couple of days and join this special, deliberately eclectic gathering. We are inviting people already involved with what might be called 'change communities', such as U Lab, the Art of Hosting, ALIA - Authentic Leadership in Action, Coaching Associations and others, and are also really keen to welcome people who are non-aligned .... We believe that such gatherings get more valuable and stimulating, the more diverse the group is.
The Venue
The Boghill Centre (www.boghill.com) is nestled in 50 acres of natural bog and wetlands on the edge of the Burren in County Clare. Its meeting facilities are very good. Food is vegetarian, healthy and wholesome. Accommodation is hostel style (if you want something else, there are lots of other options not too far away). Weather permitting, we intend to make full use of its situation in nature and proximity to the Burren.

Your Hosts
Chris Chapman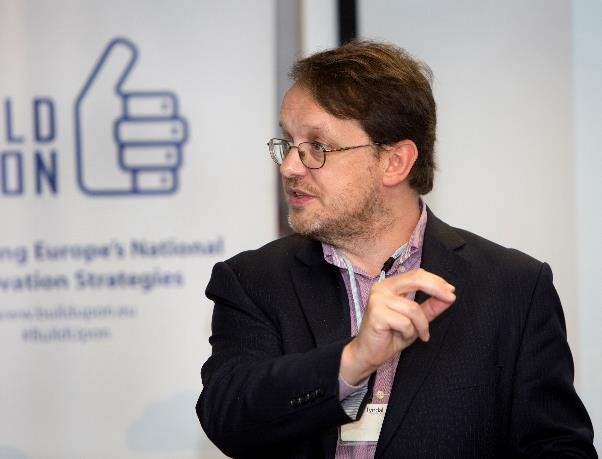 Chris provides creative facilitation and hosting for many events, including at the Burren College of Art. He also provides coaching and mentoring for change leaders.

He has a considerable track record in hosting Changemakers - he initiated the first Art of Hosting Training in Ireland in 2008, has co-hosted U Lab Hubs and has played a leading role in developing european programmes and events for ALIA (Authentic Leadership in Action - now linked to the Authentic Leadership Centre at Naropa University, Colorado).
Chris has an MSc in Change Agent Skills and Strategie from the University of Surrey Business School, focussing on the interface between personal, organisational and societal change, with a particular interest in the development of 'whole systems' change agents in the field of sustainability.
Susan Coughlan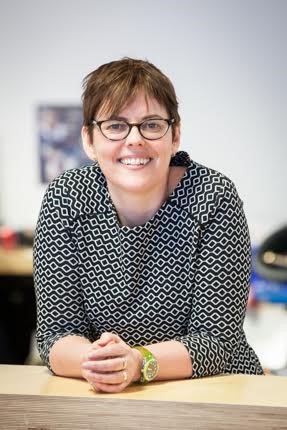 Susan is an experienced organisational development consultant, coach and mentor with a practice spanning seventeen years. Much of her work is with artists and the cultural sector - she's learned to approach change creatively ! This understanding enables her to support individuals and groups to artfully navigate the often paradoxical requirements of change.
She founded 'Purposeful Play' to promote connectedness, fun and creativity through play, movement and clown improvisation. This practice supports her and others to interact more comfortably with the unknown and to rediscover innate capacities for presence, collaboration, imagination and authenticity.
Susan has an MSc in Organisation Consulting from Ashridge Business School, UK and a degree in communications.
Burren College of Art : This event is being organised in partnership with the Burren College of Art (www.burrencollege.ie), which is evolving into being a Centre for Universal Creativity and Creative Leadership.

Costs :
The Boghill Centre offers mostly hostel accommodation (dormitories are for three to six people and have attached shower rooms). There are four twin rooms (with ensuite showers), if you want to book with a friend. Camping space is available. If you have any special requirements or questions, please ring Chris on 087 243 3691.

Options (including meals, accommodation etc)
Twin Room - Early Bird (before 21/5) - €320 - Later (after 21/5) - €345

Hostel Accommodation - Early Bird (before 21/5) - €290 - Later (after 21/5) - €315

Camping - Early Bird (before 21/5) - €270 - Later (after 21/5) - €295
Non-residential (inc camping) - Early Bird (before 21/5) - €235 - Later (after 21/5) - €260

(If these prices exclude you and you still really want to come, then please call.)
Pop Up U Lab Hub only - a contribution to costs ...