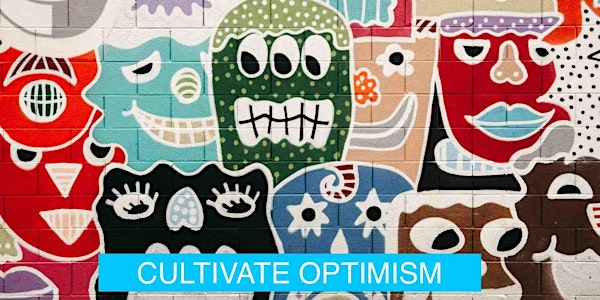 Optimism 2023 - Click 'Tickets' to set your own price
This is a donation event. Click 'Tickets' above to pay either one of the suggested prices or else to set your own amount.
Date and time
Thu, 5 Jan 2023 11:00 - 12:15 PST
Refund Policy
Contact the organiser to request a refund.
About this event
Zoom, 7pm to 8.15pm Dublin/UK time, 5th January 2023
Optimism in our challenging times? Yes! Optimism is a quality that is in you, not in the external situation. If you switch on the light in a dark room, the room becomes more welcoming and it's easier to move forward into it. Optimism switches on the light. It doesn't deny reality but helps you to engage with reality with more positivity. Research has shown optimism to be beneficial in health, work and other areas of life.
Learn how to cultivate in your daily life at this one hour and 15 minutes online event presented by Padraig O'Morain, author of Kindfulness and of other books on mindfulness published in many countries and languages. My new book, Acceptance - Create change and move forward, will be published in March.
In this event, we will learn some simple exercises to help you to cultivate optimism.
Later I will email material to help you practise what you have learned.  This will include a link to an edited (so that participants are not identified) video recording of the event, and three emails in the following weeks to help you remember the main points.
I hope I'll see you there.
Padraig O'Morain
About the organiser
Author of books Daily Calm, Mindfulness on the Go, Kindfulness, Mindfulness for Worriers, and Light Mind. I have taught people in all walks of life how to integrate mindfulness into their routine without lengthy meditations. My books have been published in several languages and I have demonstrated mindfulness practice on TV and radio in Ireland and the UK. Health service workers, home makers, students, counsellors, coaches, business people and many others have attended my courses. I am accredited by the Irish Association for Counselling and Psychotherapy.