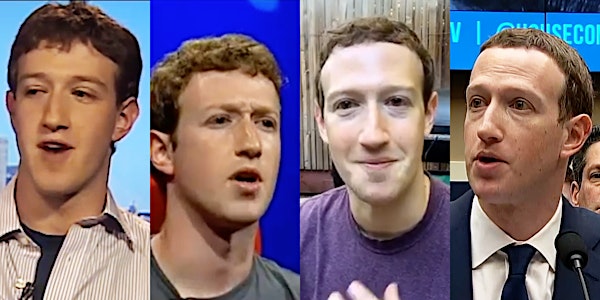 ORDER OF MAGNITUDE - Film Screening and Q&A with artist Ben Grosser
Film Screening and Q&A with artist Ben Grosser ORDER OF MAGNITUDE (dur. 47 mins)
When and where
Location
Dublin City Gallery The Hugh Lane Parnell Square North D01 F2X9 Dublin Ireland
About this event
Friday 8 November, 5.30pm
As the founder and CEO of the world's largest social media corporation, what does Mark Zuckerberg think about? While we get clues from his posts on Facebook and elsewhere, a primary window into this question is through his public video recorded appearances. Covering the earliest days of Facebook in 2004 up through Zuckerberg's compelled appearances before the US Congress in 2018, these recordings reveal what's changed and what hasn't changed about the way he speaks and what he says. For ORDER OF MAGNITUDE, artist Ben Grosser viewed every one of these recordings and used them to build a supercut drawn from three of Mark's most favored words: "more," "grow," and his every utterance of a metric such as "two million" or "one billion." The resulting film reveals primary topics of focus for the tech CEO, acting as a lens on what he cares about, how he thinks, and what he hopes to attain. Followed by Q&A with Ben Grosser.
Free, although booking required.
Part of the Kennedy Browne 'Digital Self Defence' series of talks, workshops and events. Kennedy Browne's exhibition 'The Redaction Trilogy' is on at The Hugh Lane between 24 October 2019 - 26 January 2020, and addresses topical issues in relation to technology and social media.