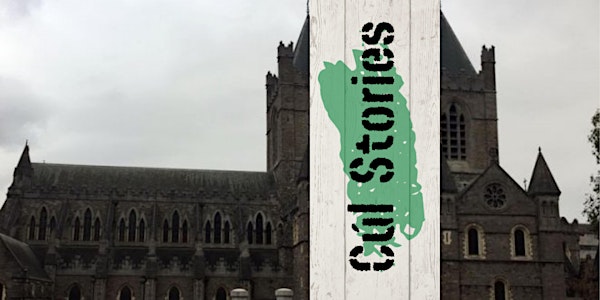 Origins of Dublin City (German language)
Do you to want to experience the rich history of Dublin and wander through the most historical parts of the city?
When and where
Location
Dublin castle In front of Chez Max (entrance to Dublin Castle grounds) Dublin 2 Ireland
About this event
Then join our guide Gideon Kaltenbacher
Experience the rich history of Dublin Castle and learn who was entertained at Dublin Castle
Learn which people are associated with Christchurch and St. Patrick's Cathedral
Discover which buildings are between those famous sites and why they are unique
Discover more than what you can find in your travel guide!
Where does the tour start?
In front of Chez Max restaurant (Palace Street, pedestrian entrance to Dublin Castle grounds)
How long does the tour last?
About 90 minutes.
How much does the tour cost?
Price per person for each tour is based on donations, if you enjoy the tour tips are both welcome and appreciated!
Please note this tour is in GERMAN
Möchten Sie etwas Außergewöhnliches über Dublin erfahren?
Möchten Sie wissen, was für großartige Dinge Einheimische aus Irland vollbracht haben?
Dublin aus der Sicht des Reiseleiters erleben?
Sie werden nach jeder Tour:
etwas erfahren, dass Sie vorher für unmöglich gehalten haben
wissen, wie toll bestimmte Leute aus dieser Gegend wirklich waren
In Superlativen denken
Erleben Sie die reichhaltige Geschichte von Dublin Castle und welche bekannten Persönlichkeiten dort schon unterhalten worden sind
Erfahren Sie, welche Leute mit der Christchurch und St. Patrick's Kathedrale jeweils verbunden sind
Erleben Sie, welche Gebäude sich zwischen diesen beiden Kathedralen befinden und warum diese so einmalig sind