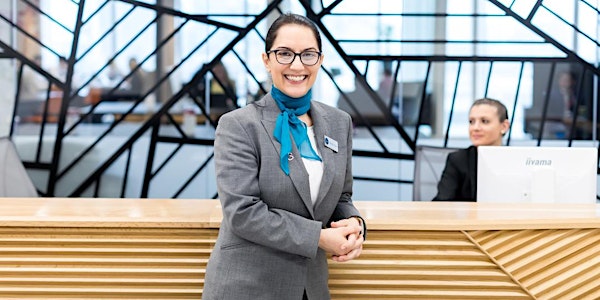 Location
Županijska ul. 8
8 Županijska ulica
31000 Osijek
Croatia
Have you dreamed about working in Ireland?
About this event
Mitie provides a wide range of facilities management (FM) services across Ireland, Europe, and the UK. These are delivered as integrated FM contracts, in bundles or as single services, depending on client requirements. Our service areas include Integrated FM; Hard FM technical, energy and building services; Cleaning, Security, and front of house.
We work with a wide range of private and public clients to create great work environments leading us to winning 3 awards in the 2022 Facilities Management Awards, including the Total FM Provider of the Year Award.
We also won an OSPA in 2022 for our work with Brinks.
We are proud of our diverse workforce and like to recognise our people through our Mi Recognition scheme as well as our many wellness initiatives that have given us the Keep Well Accreditation. Our premise is simple: the exceptional, every day.
We are visiting Osijek to meet with people who would be interested in moving to Ireland and would like to secure a job before making the journey.
We have jobs available in the following areas:
Security Guards - Full Training & Certification provided
Cleaners - Full Training & Certification provided
Maintenance Technicians - Electricians, Plumbers, HVAC Specialists
We would love the opportunity to meet with you to discuss your new career in Ireland.
We will be in Osijek on Wednesday May 18th at the Hotel Waldinger, Zupaniska 8, 3100 Osijek. Please visit us between 10am and 5pm to talk about your job options and what you will need to do to join the Mitie Team in Ireland.
We look forward to meeting with you on the day.