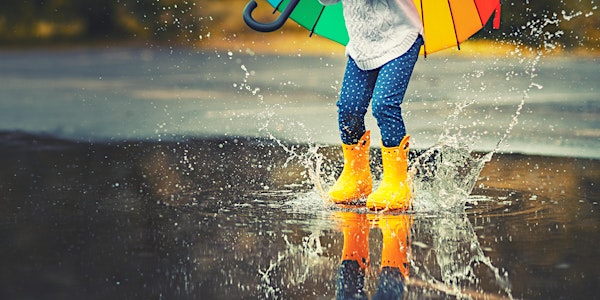 Outdoor Learning and Risky Play
Outdoor Learning and Risky Play
About this event
Outdoor Learning and Risky Play
with Mary Roche
About the training
This outdoor learning and risky play training will provide attendees with an overview of the benefits of outdoor learning and risky play for young children.
Benefit/risk assessments will be discussed and the challenges for educators in supporting children to engage in outdoor play will be explored.
Participants will be expected to engage in interactive small group breakout discussions to examine current practice and identify future steps.
The session will be delivered online via Zoom.
There will be opportunities to ask questions through the online chat function during the session. Specific advice for individual services cannot be given during the session.
About the trainer
Mary Roche has a passion for outdoor learning and risky play and is a forest school leader (Circle of Life Rediscovery CIC). Outdoor learning and risky play was the focus of her topic for her Master's Degree in Adult and Community Education (NUI Maynooth).
Mary has many years' experience working in the early childhood sector and has been involved in training/lecturing early childhood educators for over 18 years (Sallynoggin College of Further Education and Institute of Technology Blanchardstown/TU Dublin Blanchardstown).
Mary is keenly aware of the challenges that educators face to support children's engagement in the outdoors. She considers outdoor learning and risky play as an integral part of every childhood and believes this is possible through educators who understand the benefits of outdoor learning and risky play for children. She is currently completing her doctoral research in Queens University Belfast with a focus on play and participation in school age childcare.
Booking Criteria:
This workshop has been prepared specifically for ELC and SAC professionals and services based within the Dublin City Childcare Committee catchment area. (If this criteria does not apply to you, your booking may be cancelled)
Booking is on a first come, first served basis
Places are limited