Event Information
Location
Irish Lights
Harbour Road
Dublin
Ireland
A 6 week yoga programme for adults over the age of 55 years outdoors in Dún Laoghaire. Thursday mornings at 11am from 2nd June to 7th July
About this event
Dún Laoghaire Rathdown are delighted to partner up Eike Treanor - Purely Yoga to roll out this 6 week yoga programme for adults over the age of 55 years.
These classes will take place each Thursdays @ 11am from 2nd June to 7th July in Dún Laoghaire. We will use the green space between The Irish Lights Building and the Royal Yacht Club in Dún Laoghaire. It is just €10 for all 6 classes and this charge is subsidised by Dun Laoghaire Rathdown Sports Partnership. This class is designed to take people through a full body yoga routine from a seated or standing position. The exercises executed throughout this programme will help to improve strength, balance and energy levels.
How will it work?
Once registered through Eventbrite you will be emailed all the information you need to take part. Eike will be your instructor and she will guide you through a series of yoga moves that is suitable for all ages and fitness levels.
What are the benefits?
There are plenty of benefits from exercising. For starters, it's an easy way of improving your physical health and mental well-being. Exercising regularly can be a great stress reliever and has even been shown to help combat depression.
This programme will help improve your strength, balance and energy levels over the 6 weeks.
*If returning to exercise or have any concerns about your health, please contact your GP before starting this programme.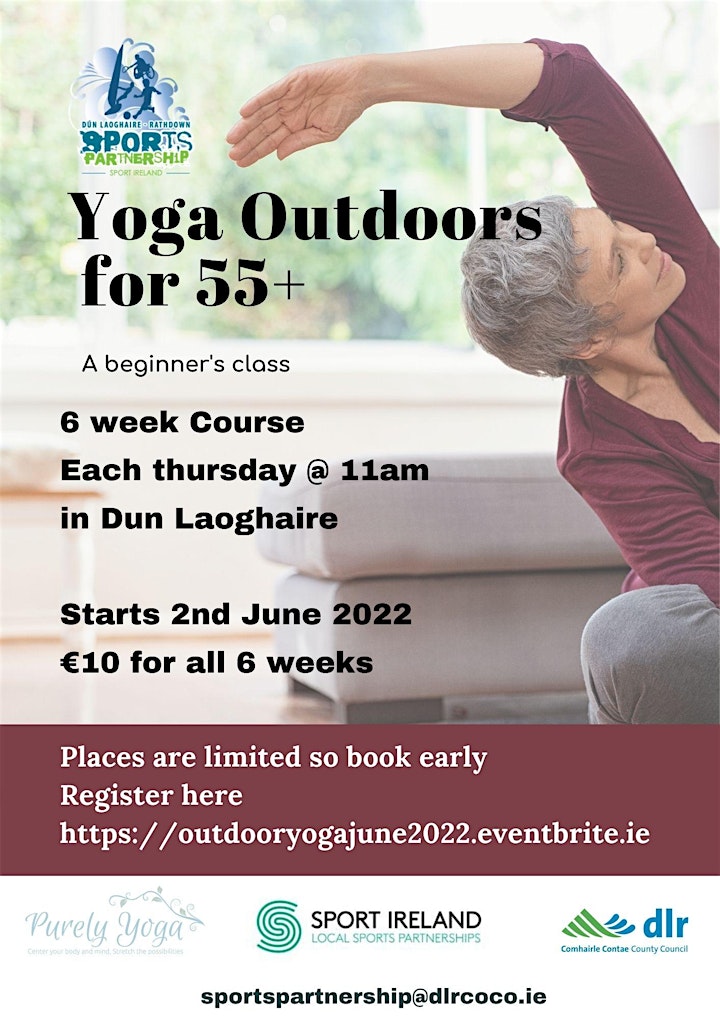 Date and time
Location
Irish Lights
Harbour Road
Dublin
Ireland