Outdoor yoga, rain or shine, in the stunning grounds of Orlagh House in the Dublin Mountains with Sylvia Ferguson.
About this event
With stunning views over the city and Dublin Bay, Orlagh House is an incredible outdoor yoga venue, a haven of nature, peace and tranquillity. The property has a spectacular entrance, plenty of parking, and access to toilets. If it rains we explore a mindful walking meditation along 'the way', a meditative path immersed in sensory experiences.
Sylvia teaches mixed-level yoga classes suitable for all levels. Every class is infused with mindfulness and appreciation of the beautiful surroundings. Emphasis on strength, softening and stretching for the physical body. Breath-work and relaxation to quieten the mind. Full refunds are offered if events need to be cancelled due to rain.
Outdoor yoga also runs on a spacious deck in Mutton Lane Yoga Studio near Orlagh in Tibradden on Friday mornings 10-11am.
Sylvia has a range of online classes if you'd like to explore her style of teaching from home. sylviayoga.com.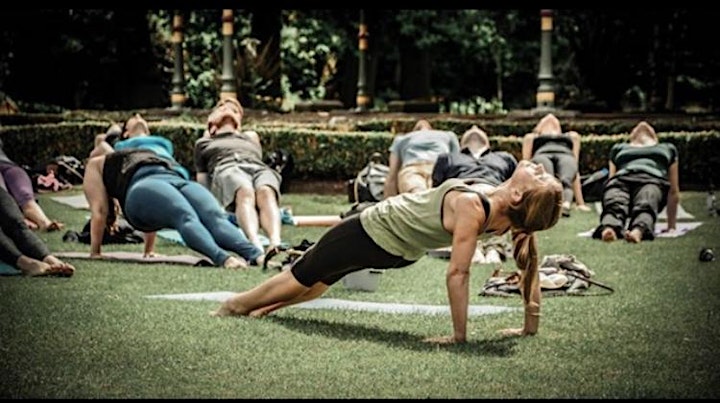 Organiser of Outdoor Yoga Orlagh House 11th August
Sylvia Ferguson teaches yoga, meditation and mindfulness in Dublin and internationally. Yoga and meditation classes are clear and easy to follow, encouraging benefits long beyond the practice. Online classes are designed leave you feeling grounded, inspired, and calm.
A DCU and Yoga Therapy Ireland graduate, Sylvia is currently doing her Masters in UCD studying Mindfulness Based Interventions.
Sylvia is hosting a series of events this summer combining yoga and mindfulness in nature. One-hour classes and two-hour workshops are designed to stretch and soften the body while quieting the mind. The yoga is for mixed levels, every class includes some focused strengthening and posture work. Workshops include deep relaxation practices.
You'll find her in Mutton Lane Yoga Studio, Tibradden, Orlagh House, Rathfarnham and hopefully Marlay Park, Rathfarnham as restrictions ease. She also has an extensive library of online classes offering accessible yoga to all, for example her Daily Collection consists of five daily thirty minute practices for your daily dose of yoga and mindfulness.