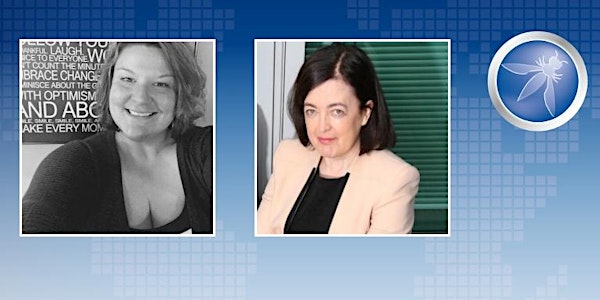 OWASP Dublin - Cybercrime
When and where
Location
Hilton Dublin Charlemont Place Dublin 2 Ireland
Description
Cybercrime
More and more criminals are exploiting the speed, convenience and anonymity of the Internet to commit a diverse range of criminal activities that know no borders, either physical or virtual, cause serious harm and pose very real threats to victims worldwide. This OWASP Dublin session will examine cybersecurity with a focus on cybercrime.
Jacky Fox - International Tracking & TOR
Jacky joined the team in Deloitte in 2012 bringing 20 years of Irish and international IT consulting experience. She previously worked with large American PC manufacturing corporations serving clients from both corporate and public sectors. Jacky leads the Cyber Security and Digital Forensics teams in Ireland. Jacky is very focused on meeting client needs and with her IT industry experience can offer well rounded advice and guidance in challenging situations. Jacky has worked with several large clients in Ireland and abroad across multiple sectors providing advice and direction preparing for, protecting from and reacting to Cyber Security incidents.
Jacky has an MSc in Digital Investigation and Forensic Computing and holds a GCFA. She has published several research and thought leadership articles and lectures in Cyber Security at UCD.
Tammy Hawkins - Fraud and Identity
Tammy Hawkins is Vice President of Commercial Solutions software engineering at Mastercard. She worked for 7 years in enterprise security solutions technology organization at Mastercard prior to moving to Dublin, Ireland in 2016. Today she will highlight the size and impact of financial crime in the card industry, and how these crimes are being addressed by organizations such as Mastercard.
(Due to personal reasons John Finan will no longer be available)
Detective Sergeant John Finan - Online Crime
Detective Sergeant John Finan is a member of the Computer Crimes and Investigation Unit (CCIU) and has been involved in Computer Forensics and Cybercrime Investigations for over a decade.
Sponsors
OWASP Dublin would like to thank all our sponsors and members who make it possible for us to provide our events for free to the community. A special thank you to Morgan-McKinley who continue to support OWASP and have sponsored the venue for this event. Also thanks to EdgeScan, Integrity360, Symantec & Morgan McKinley.
Parking and WiFi
Event parking is available in the hotel at a reduced rate of €6 for the evening.
Free WiFi is available for event attendees with details provided on the night.