An opportunity to view the work of local artists in a dedicated exhibition space at the heart of Carrigaline.
About this Event
Join us on Culture Night, Friday September 18th, for an evening of art and culture, as we celebrate a range of local artists and craftspeople.
The exhibition will run from 3pm - 9pm on Culture Night.
(This event is FREE but ticketed so that we can manage numbers in attendance in line with Government guidelines)
10% of exhibition sales are being donated to Carrigaline Tidy Towns.
Meet the Artists - Mary Murphy
A lifelong love affair with art started very young for me. I was always sewing and crafting and by leaving cert I was making all my own clothes and bringing creative flair to everything I did.
I love exploring mediums and styles - in oil & acrylic paint, yarns, needles and threads. I'm always experimenting finding new ways to interpret what I see so the range of my styles is diverse.
The materials I use evolve naturally and organically over time thus becoming a 3D reflection or diary of my life.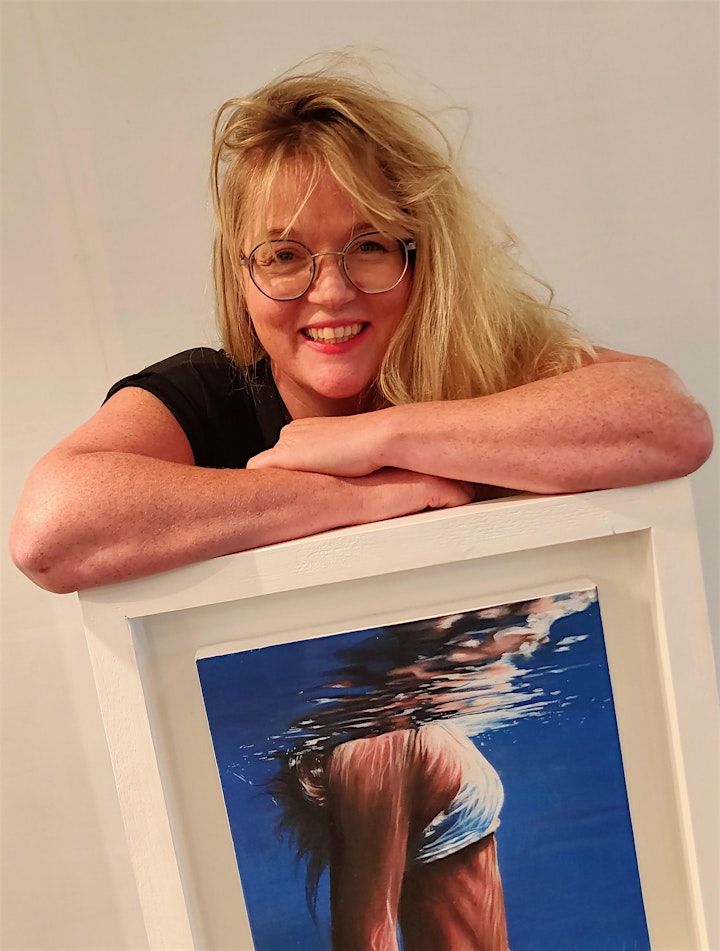 Meet the Artists - Keith O'Brien
I started as a street artist and have developed into a landscape artist playing with ideas, using different media, in so creating and refining my skills.
I work with a variety of techniques and processes to achieve the end result. Usually starting with a pencil or marker & paint pens, acrylic paint, aerosol, airbrushes, varnish, digital images and fingers but not always in that order.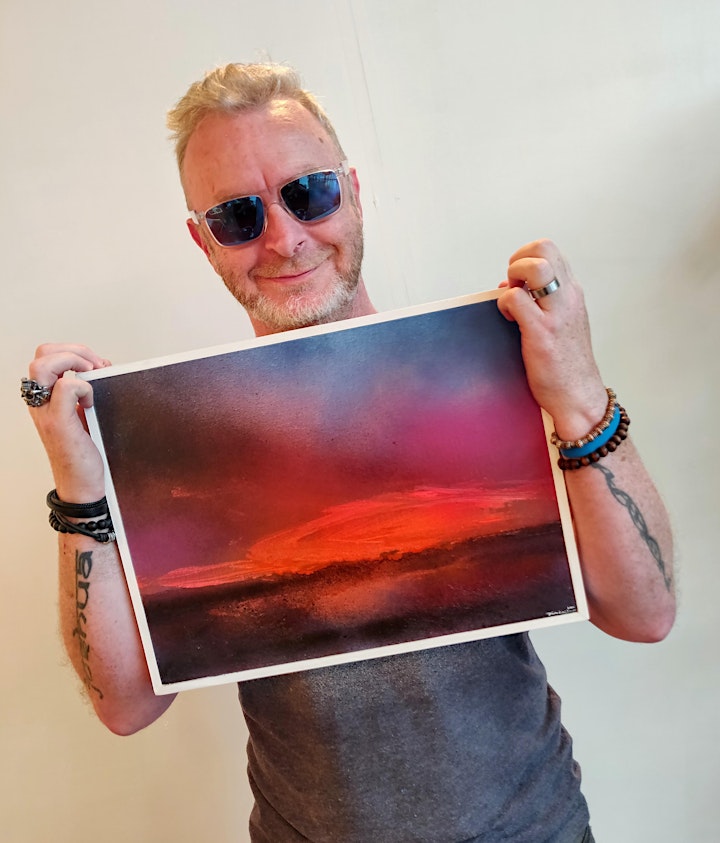 Meet the Artists - Steven Murphy
I came late to the party. After years of encouraging words from my wife, @ Mary Murphy, also an artist, I eventually picked up a paint brush and became instantly hooked.
Art for me is my time, mindfulness, listening to my tunes on Spotify, just chilling and experimenting.
I paint on canvas, old scraps of wood, metal and I burn the edges of some of my paintings, sometimes burn the whole thing! I experiment with framing styles, using driftwood, motorcycle parts, mechanical bits.
My subject matter is usually centered around bikes and iconic characters, reflections on chrome and close up compositions. I have a passion for older bikes and I've had this bike for over 25 years.