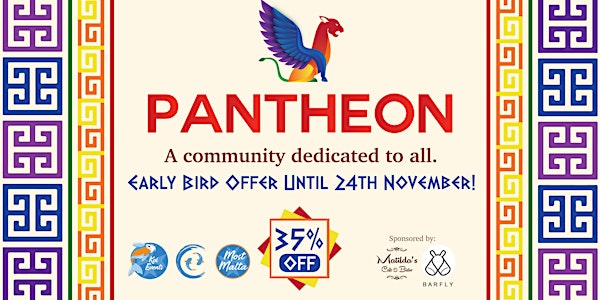 Pantheon
Hobbies convention for everyone's interests!
When and where
Location
Magazino Hall Pinto Wharf Valletta Waterfront FRN1913 Valletta Malta
Refund Policy
Contact the organizer to request a refund.
About this event
Intro
Earlier this year, we at Koi Events sat down and started brainstorming ideas for the name and logo for our hobbies convention. We knew what the event is going to be: a colourful and friendly space which showcases and celebrates different hobbies and interests of all kinds, from the modern to the traditional. That's how we came up with the multi-coloured chimera which is our logo, and the name "Pantheon": a coming together of different individuals.
For three days, from November 25th to November 27th, we will be hosting a range of events at Magazino Hall on the Valletta waterfront which cater to a wide range of interests. Each day will be wrapped up with a few gigs, with each night dedicated to a different genre.
Moreover there will be three bars available throughout the venue: one for craft beer, one for wine and another for spirits as well as a kiosk serving food all day to give you the buzz and energy you need to make it a great weekend!
The venue will be separated into three sections: one dedicated to Gaming, another to Culture and a third outdoor space where you can enjoy some food and drink. Moreover, live music will be playing every single night. Check out below for a breakdown of the events for each section and the set list for all three nights!
Tickets are currently at €20 for Friday and €30 each for Saturday and Sunday, but you can take advantage of our Super Early Bird Offer and get all three for 35% off. That's just €52 for all three days! The offer is only available until November 24th though, so get moving!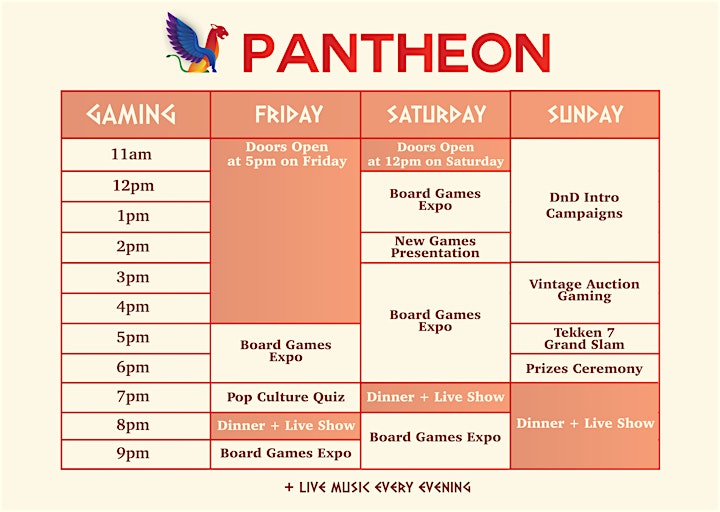 Board Games Expo
Come try out the board games on offer, whether you're a hobbyist looking for an addition to you collection, or somebody looking to get into the hobby. The expo will be running continuously in between other events.
Pop Culture Quiz
Put your knowledge of pop culture to the test with this unique pop quiz with a twist. We won't give away too much of the game beforehand, but suffice it to say that you will need to be clever in how you play this one!
New Games Presentation
Join us for a presentation of board games which either have just, or are just about to, enter the general market.
DnD Intro Campaigns
Doubtlessly you have heard of DnD in recent years, as the pen-and-paper role playing game has has a huge surge in popularity recently. If you've been curious to try it out, or if you have only dabbled a little and want to explore it further, then join us for an Intro campaign.
Vintage Gaming Auction
It's amazing to think that despite being such a new artform, videogames already have a rich and interesting history. And board games -an older form of entertainment- also have produced some treasured gems throughout their history. Collectors of paraphernalia from both hobbies: please join us on Sunday to auction off/for assorted items made prior to 1990.
Tekken 7 Grand Slam
It's been a long time coming by Koi Events' Tekken 7 tournament hosts its grand finale on Sunday 27th at 5pm. Come watch the best players in the country compete for the top spot and the much coveted trophy.
Prizes Ceremony
The competitions throughout the convention will produce some winners, and those winners need to get their prizes! We start wrapping up the weekend Sunday at 6pm by presenting the winners with their prizes and having an open celebration for everyone.
Art & Photography Exhibition
The culture area will be hosting a photography & art exhibition throughout the first day.
Paint-a-palooza
Doors open at noon on Saturday and the culture area will be hosting a communal painting event from noon till 2pm. The perfect way to close off a stressful week and kick off the weekend.
Wine Pairing
We will be enjoying some delicious wine paired with light charcuterie boards to serve as a delightful boozy tea time while learning a bit about wine from the resident expert.
African Culture Afternoon
Saturday afternoon from 2pm to 5pm African culture will be celebrated in the culture area. Come along to enjoy some modern African music and make it a chill and relaxing afternoon.
Stand Up Open Mic
After a relaxing day, let's transition into the evening's entertainment with an open stand-up night taking place on the stage in the culture area. Here is an opportunity for the local comics of Malta to show everyone what they're made of!
Dinner & Live Show
While the food kiosk will be open all day, we'll have an extra special meal for dinner served right in front of a live show taking place on our mini-stage. Please note that due to limited seating, this event needs to be booked for over and above the entry ticket and against a small fee. However, everyone who chooses not to get a seated meal can still order food from the kiosk and either enjoy it in the outside dining area or from the standing area inside while watching the show.
Vikings Show
Travel back in time to the age of the mighty Vikings and relive the battles which shaped history with us! Show starts at 6pm right before dinner which will be followed by a night of rock music.
Artist's Marketplace
All throughout Sunday attendees can drop by the culture area to visit the open marketplace which we'll be having for local artists.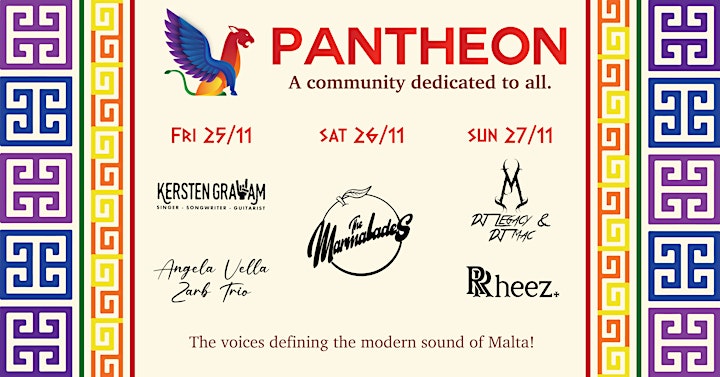 Musicians
Kersten Graham
Kersten Graham has been making a name for himself recently not just by being a strong contender on Xfactor Malta but also playing at huge events like Farsons Beerfest and Rockestra. We are honored to have him open the weekend of music for us with what is sure to be a fantastic set.
Angela Vella Zarb Trio
Angela Vella Zarb needs no introduction, but we'll give her one anyway. She has been an active and familiar face around the local music scene her whole life and is the voice behind some of the best jazz acts the country has ever seen such as Blue Tangerine, Swing Nuages and the Honeymakers. Her trio are guaranteed to deliver a night of music you won't be forgetting any time soon.
More musicians to be announced soon.
Here's all that info once more, this time day by day:
Friday Timetable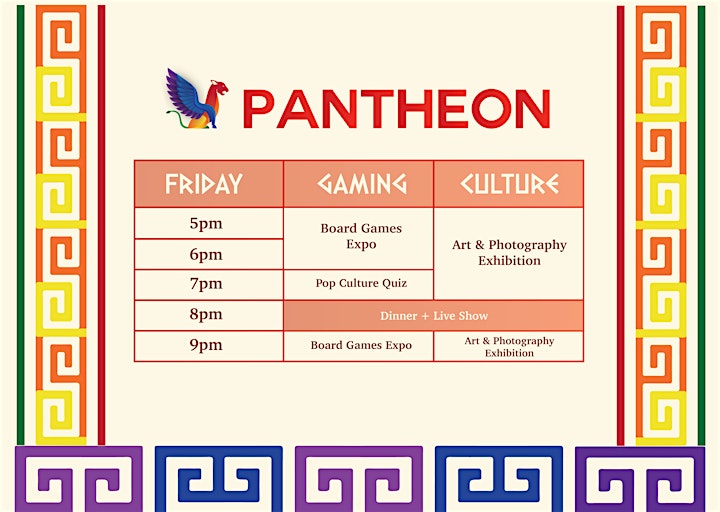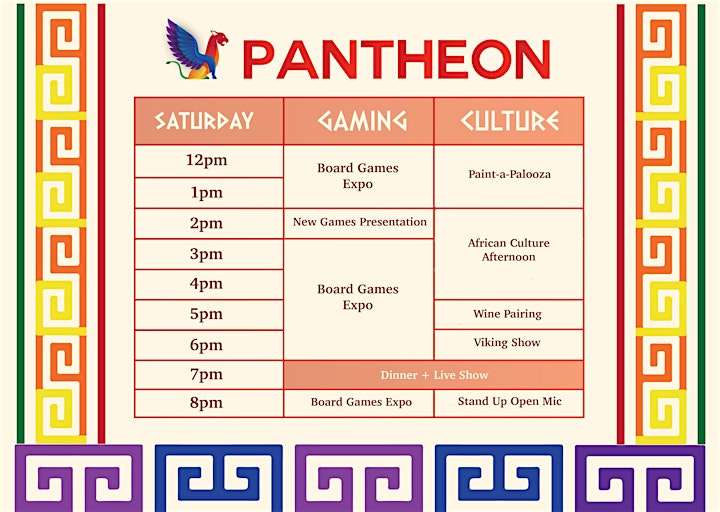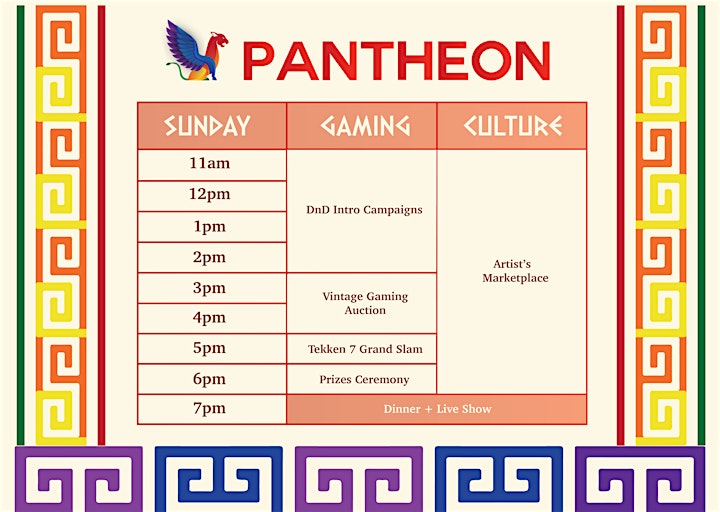 Many thanks to our sponsors:
The Koi Society: www.thekoisociety.com
Most Malta: https://www.facebook.com/mostmalta
Matilda's: https://www.facebook.com/matildasbistro