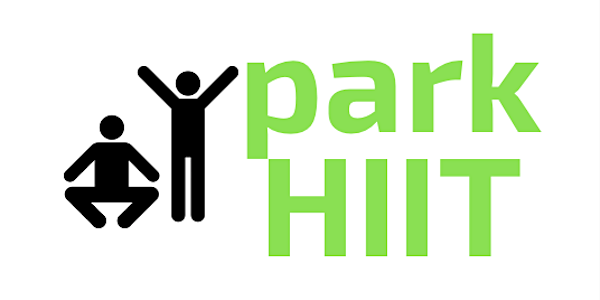 parkHIIT Rockfield
parkHIIT is a social enterprise promoting the importance of resistance exercise through our free weekly workouts in local parks.
Date and time
Sun, 5 Feb 2023 10:00 - 10:30 GMT
Location
Rockfield Park Thorndale Park Beaumont Ireland
About this event
Why?
We don't exercise enough in Ireland and when we do it's almost always cardiovascular exercise (heart health) that gets promoted. The equally important resistance exercises that support our bones, muscles and joints don't get nearly enough attention. parkHIIT's mission is to change that by promoting the importance of resistance exercise through our free weekly workouts.
Impact
parkHIIT removes barriers. The first barrier we remove is the intimidation barrier. Many people think resistance exercise or strength training means lifting heavy weights in a gym. With parkHIIT, we show how simple resistance exercise can be with our free introductory bodyweight only workouts in a fun outdoor group setting.
We also remove the financial barrier. parkHIIT workouts are free!
Location
We meet at Rockfield Park (close to the Thorndale Park side) just before10.00am. Come early to check in and say hello!
What can I expect?
- 5 minute warm up.
- 20 minutes of (reasonably) high intensity. We'll complete a circuit based on bodyweight only resistance exercises.
- 5 minute warm down.
Click here to find out more about parkHIIT and why it's free.
Want to bring parkHIIT to your workplace? Find out about parkHIIT @ Work through this link.
Who Am I Up Against?
You're only up against one person at parkHIIT and that's yourself. You push yourself as hard as you can/want! Rain, hail or shine we will be working out. Email brian@parkhiit.com with any questions.
What Do I Need to Bring?
If you don't like grass (wet or otherwise) please bring your own mat. Wear comfortable clothing and footwear and be prepared for the (Irish) weather. Bring a bottle of water and your own bodyweight. You should keep a social distance from everyone else.
Registration
You MUST register in order to participate in parkHIIT. We work out in rain, hail or shine so please don't register unless you are certain to attend.
By registering you agree to all the terms and conditions outlined below. You don't need to print your ticket but you must check in with the host before working out.
FYI we may take some photos and videos to help promote future events.
Terms and Conditions
You should not take part in parkHIIT if you:
- have a heart condition
- have had chest pain in the past month
- lose consciousness or lose your balance because of dizziness
- have a joint or bone problem that may be made worse by a change in your physical activity
- are currently taking medications for your blood pressure or heart condition
- are pregnant
- know of any other reason you should not exercise or increase your physical activity
By attending parkHIIT you agree that you meet none of the criteria above and if you do you confirm that you have had clearance from your GP before taking part.
By attending parkHIIT you confirm your understanding and acceptance that:
- parkHIIT is not a class. It is an outdoor exercise session where each individual is responsible for their own workout.
- parkHIIT events are free to participants and are run by volunteers.
- Participants choose to take part in a parkHIIT workout at their own risk and without express permission from the parkHIIT organisers or the park or council authorities.
- parkHIIT is a physically active endeavour. You should always seek advice from your GP before taking up a strenuous physical pursuit such as this.
- By joining a parkHIIT session you accept that you are doing so entirely at your own risk and that it is your responsibility to ensure that you are fit and able enough to take part in the event.
- parkHIIT is for over 16's only
- You will be contacted via email regarding future parkHIIT events and initiatives. You can unsubscribe at any time.
- parkHIIT, its volunteers, the park or council authorities do not accept responsibility for injury, loss and damage sustained by a participant.
See you on Sunday morning! Brian