Parkinson's Disease and Parkinson's Plus Syndromes Study Day
Description
The Department of Speech and Language Therapy in St Vincent's University Hospital are delighted to host a study day on the topic of Parkinson's Disease and Parkinson's Plus Syndromes for speech and language therapists. This study day aims to provide an overview of current medical and speech and language therapy management in the area including practical clinical skills and exploration of the current research base. Tea and coffee breaks and lunch will be provided.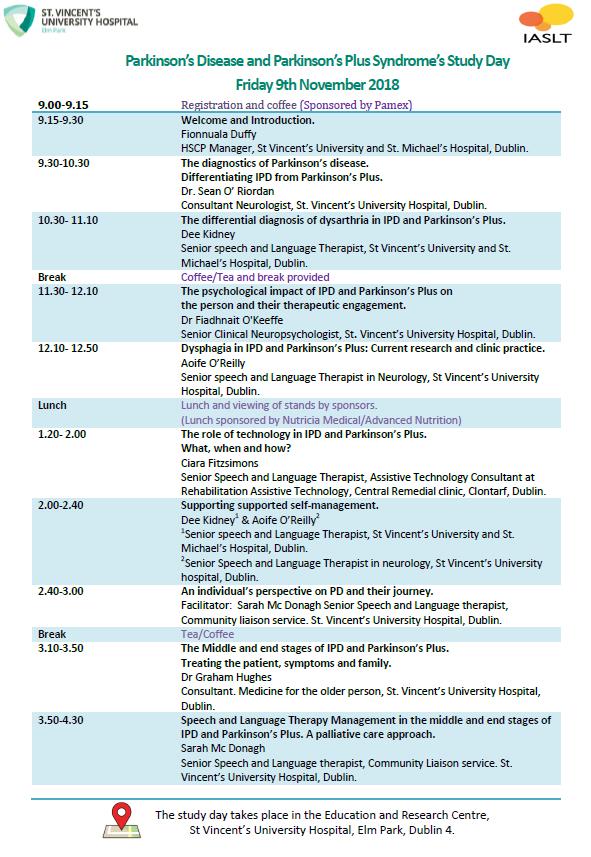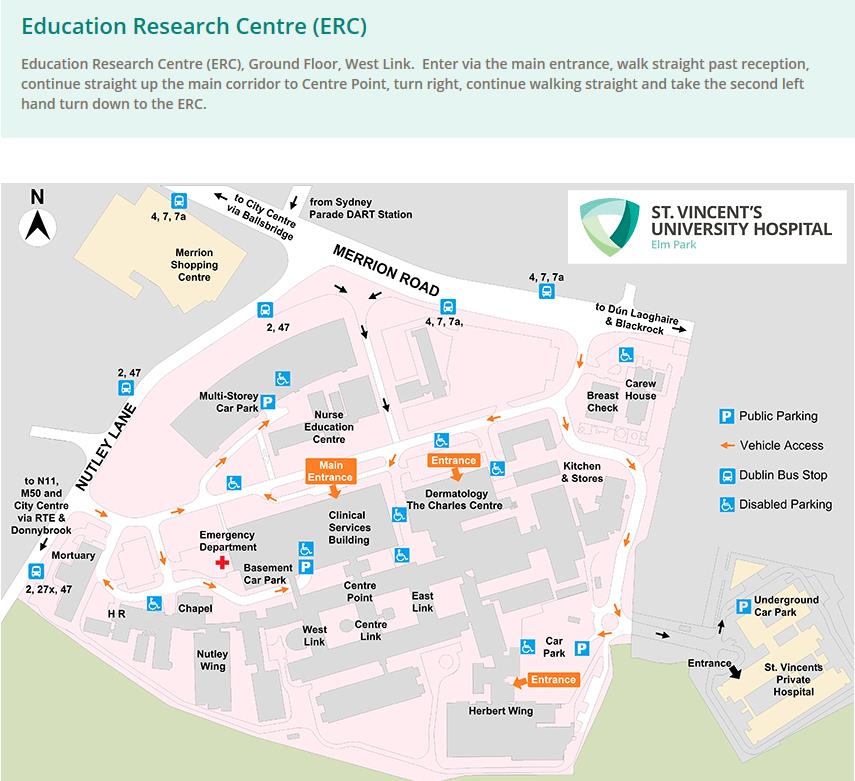 Transport:
Buses 145 (from Heuston Station), 46a, 39a, 7, 7a, 4.
Dart to Sydney parade station.
Parking available on site in the multi-story car park (first-come first-served). Max daily charge €14.