PASSION in Concert with Tenor Anthony Norton at The Brooklodge Hotel.
Description
PASSION are TENOR - ANTHONY NORTON VIOLIN - PATRICK COLLINS GUITAR - DRAJEN DEREK
"Everything that you want a live performance to be" - The Irish Independent
Sunday 3rd April 2016 at 8.00pm
The River Chapel at The Brooklodge Hotel, Macredin Village, County Wicklow
Euro 15.00 15 years and under free.
Special offer of Early Bird Menu in the renowned
'La Taverna Armento' at the Brooklodge Hotel
for patrons holding tickets for the concert
Euro 22.
Early Bird Menu by reservation only, please call the Brooklodge on Tel. 0402 36444 - limited space for this offer.
PASSIÓN brings together three of Ireland's most renowned and entertaining performers - Anthony Norton (The Three Irish Tenors, La Scala, Opera Ireland), Patrick Collins (of the well loved Café Orchestra) and Drajen Derek (virtuosic guitarist with the Café Orchestra and The Chieftains).
Together they deliver an exciting and passionate musical celebration of songs from Italy, France, Spain, Argentina and other continental favourites. Their dynamic performances are vibrant, atmospheric and engaging, promising high calibre entertainment and an event to remember.
TENOR ANTHONY NORTON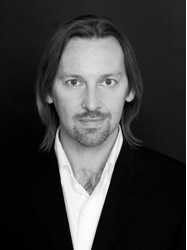 "blessed with a vocal instrument of exceptional strength, yet equally versed in carrying songs with a lightness that allows an audience to settle back in soft, dreamy comfort." - The Chronical, Ontario
Anthony is one of Ireland's most accomplished and versatile lyric tenors. As a solo artist and as one of the internationally acclaimed Three Irish Tenors he has toured America, Canada, Europe and as far afield as India, Taiwan, Japan and the Caribbean. He studied singing, piano, 'cello and conducting at Trinity college of Music London before embarking on a career as a singer. He began his career with The Scottish Opera before moving to Teatro La Scala Di Milano, where he was resident for a number of years. His work as a soloist in opera, concert, oratorio and musical theatre has seen him perform in venues from the Royal Opera House, Covent Garden to Carnegie Hall and Broadway. At home in Ireland he has performed with every major orchestra and ensemble, including RTE Symphony and Concert Orchestras, Opera Ireland, Wexford Festival Opera and numerous concert appearances with some of Ireland's leading chamber musicians. Further to the operatic and classical repertoires he sings with the ensemble Passion who have notable success performing songs from French Cabaret, Tango and popular songs from Spain, Italy and South America.
MUSICIANS PATRICK COLLINS - Violin & DRAJEN DEREK - Guitar
"Everything that you want a live performance to be" - The Irish Independent
Patrick Collins founded Café Orchestra in the nineties. An Irish Band with an International agenda, they quickly became popular for their eclectic style and as purveyors of fine ambience and with a reputation for being one of the best live acts in Ireland.
Patrick Collins & Drajen Djerek have made many appearances on television with Café Orchestra (The Late Late Show first brought them to the attention of the Irish public). The ensemble has toured extensively and has been a favourite for special occasions in the entertainment and business world.
Patrick Collins and Drajen Derek now bring the same versatility, talented musicianship and entertainment value to PASSIÓN.
www.anthonynortontenor.com
Date and Time
Location
Macreddin Chapel at The Brooklodge Hotel
The Brooklodge Hotel and Spa
Macreddin Village
Aughrim
Ireland