Paul Randal - Performance Troubleshooting Using Wait Statistics

Tuesday, 4 October 2016 from 18:30 to 20:30 (IST)
Event Details
 Performance Troubleshooting Using Wait Statistics
One of the first things you should check when investigating performance issues are wait statistics - as these can often point you in the direction for further analysis. Unfortunately many people misinterpret what SQL Server is telling them and jump to conclusions about how to solve the problem - what is often called 'knee-jerk performance tuning'. In this session, you will learn what waits are, how to analyze them, and potential solutions to common problem patterns. 
Paul Randal is in ireland teaching the world acclaimed "SQL Immersion" course which will be their last european course until 2018. if you are interested you can read more here http://www.prodata.ie/Events/2016/SQL-Immersion-Dublin-2016.aspx
We are transitionsing from eventbrite to meetup.com, so during this transition please register for the event here http://www.meetup.com/SQLIreland/events/233057143/

Speaker's bio: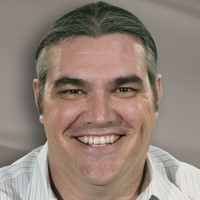 Paul S. Randal
SQLskills.com
CEO / Owner
Paul is a Microsoft SQL Server MVP and a Microsoft Regional Director. He spent 9 years working on the SQL Server team, writing DBCC CHECKDB, and ultimately responsible for the entire Storage Engine. In 2007 Paul left Microsoft to co-own and run SQLskills.com, and is a world-renowned author, consultant, and top-rated speaker on SQL Server performance tuning, administration, internals, and HA/DR. When he's not tweeting, blogging, or helping someone recover from a disaster, he's likely to be underwater somewhere in the world with his wife, Kimberly L. Tripp.
Email: Paul@SQLskills.com
Website: http://www.SQLskills.com
Full Bio: http://www.sqlskills.com/about/paul-s-randal/
Blog: http://www.SQLskills.com/blogs/Paul
Twitter: http://twitter.com/PaulRandal
SQL Server MVP since 2008
When & Where

Microsoft Auditorium, EPDC2
South County Business Park
Leopardstown
Dublin (Luas Stop: Central Park), Dublin 18


Tuesday, 4 October 2016 from 18:30 to 20:30 (IST)
Add to my calendar
Organiser
The SQL Server Ireland User Group was founded in 2006 to foster & grow the Irish SQL Server community while providing networking opportunities & sharing experiences using SQL Server.
This group is a local chapter of PASS - The Professional Assosciation for SQL Server (www.sqlpass.org)
Meetings are held most months, usually in the evening of the first Tuesday of the month. We do collaborate with others to support larger conference events from time to time; including the highly successful SQL Saturdays.