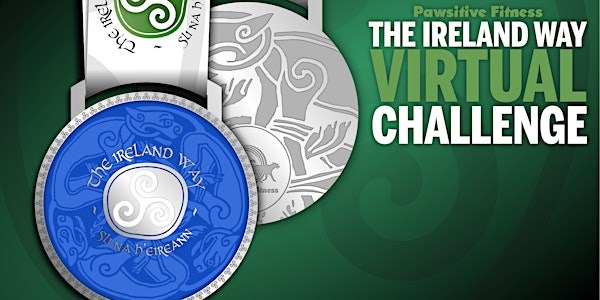 Pawsitive Fitness Ireland Way® virtual challenge
Ireland Way® 1000km 2021 virtual challenge
About this event
Are you ready to discover the Ireland Way®?!
This virtual challenge will cover 1023.5km and will take you through 14 different counties throughout Ireland.
Register for the challenge, complete 1023.5km during 2021, keep track of your exercise and when you've done it, send us the proof and we'll send you out your fab custom medal and a custom The Ireland Way® patch...simple!
Any exercise counts, whether it's running, walking, crawling, swimming, kayaking or anything else! You can complete the challenge with or without your dog!!
This challenge is open to everyone all over the world.
We also have a dedicated PF Ireland Way® Facebook group, where we will be sharing some information about each of the stops along the route and where you can keep track of your exercise, share your stories, trails and photos.
Juniors (age 17 and under) can tackle the Hymany way (which is part of the full challenge) and is only 100.40km
Each entry will also include a donation to Youth Suicide Prevention Ireland
*Ireland Way® is a Licenced Trademark