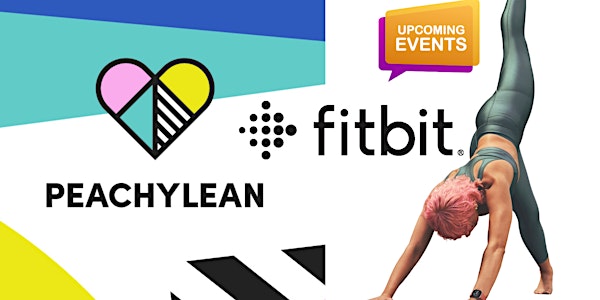 Peachylean with Fitbit EVENT @Dundrum town Centre.
Join us for Yoga at the Peachylean store in Dundrum. Wednesday November 30th 10am & 7pm
When and where
Location
Dundrum Town Centre Sandyford Road Peachylean store level 3 unit 4, across from foot court. Dundrum Ireland
About this event
Fitbit and Peachyean have joined forces to bring you an in person commuinty event at the Dundrum town centre at the new Peachylean store. Nov 30th 10am or 7pm.
The day will be filled with positive movement, affirmation and a new found love for your selfie.
10 euro will keep your spot and you can use the ticket as cash in store to reedeem against all products, including our amazing Fitbit bundle!
You're Invited, so, Please come Join us!
10am Pilates class
Andrea McGee is qualified to teach many disciplines of movement including pilates, Reformer, Barre, pre and post natal. Andrea believes in moving to feel good, she teaches a fun, energetic class finishing with a deep stretch and some breath work to soothe your nervous system so you'll go into your day feeling revitalised and stronger.
She believes when movement becomes a daily priority that the mind and body simply function better, she hopes to inspire you to fall in love with movement and to help you believe in yourself!
7pm Pilates/ Barre class
Andi Vard is a Mat Pilates and Barre instructor and an overall exercise specialist with a strong focus on functional movement.
Andi loves to encourage all who attend her classes to move and feel better, enhancing self confidence ease of movement whilst understanding the "why" behind performing certain movements. Her passion is helping others awaken the power and unrestricted capabilities of their bodies.
As a new mum, she has developed a deep love for teaching women at all stages of life from pre conception to menopause. "Empowering women to feel in control of their bodies and understand the power and liberation behind correct breath work and muscular connection has been incredibly rewarding for me".
"My teaching style is energetic and fun and is aimed to make you stronger, more mobile and in control by establishing and reinforcing movement patterns and challenging your unique physical abilities"